Phpartners.Org: A One-Stop Resource for Public Health Professionals
Posted by Hannah Sinemus on May 30th, 2014 Posted in: The MAReport
Tags: 2014 Issue 2
---
Out and About
Kate Flewelling, Outreach Coordinator
Looking for local, state, national and global health data? Funding opportunities? Resources for evidence-based practice?
Partners in Information Access for the Public Health Workforce (PhPartners.org) is a collaboration of U.S. government agencies, public health organizations and health sciences libraries. Partners include the National Library of Medicine (NLM), the National Network of Libraries of Medicine (NN/LM), the American Public Health Association (APHA), and the Centers for Disease Control (CDC). The mission of the site is to help the public health workforce find and use information effectively to improve and protect the public's health.

The site features 11 main topic pages—each filled with reliable resources selected by public health librarians:
   Health Promotion and Health Education
   Literature and Guidelines
   Health Data Tools and Statistics
   Grants and Funding
   Education and Training
   Legislation and Policy
   Conferences and Meetings
   Finding People
   Discussion and E-mail Lists
   Jobs and Careers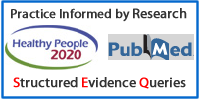 There are also 10 public health topic pages that focus on a specific aspect of public health:
Bioterrorism
Dental Public Health
Environmental Health
HIV/AIDS
How to Access Journal Articles
Nutrition
Obesity
Public Health Genomics
Veterinary Public Health
Workforce Development
One highlight of the site is the Structured Evidence Queries. Developed by public health librarians and tested by content experts, these pre-formulated PubMed searches cover most Healthy People 2020 objectives.
Topic areas covered by Healthy People 2020 and the Structured Evidence Queries include:
Access to Health Services
Environmental Health
Health Communication and Health IT
Medical Product Safety
Preparedness
Substance Abuse
To share information about PhPartners.org with colleagues, NLM and NN/LM staff members have created two handouts:
Are you interested in learning more about PhPartners.org and other public health information resources? NN/LM MAR will offer an online session of "Public Health Information on the Web" in July. The course, which will include three one-hour webinars and practice exercises, starts July 8, 2014. Details / Registration: http://nnlm.gov/ntcc/classes/class_details.html?class_id=27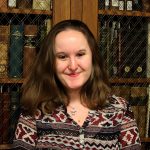 ABOUT Hannah Sinemus
Hannah Sinemus is the Web Experience Coordinator for the Middle Atlantic Region (MAR). Although she updates the MAR web pages, blog, newsletter and social media, Hannah is not the sole author of this content. If you have questions about a MARquee or MAReport posting, please contact the Middle Atlantic Region directly at nnlmmar@pitt.edu.
Email author View all posts by Hannah Sinemus