A Health Sciences Librarian in an Academic Setting
Posted by Hannah Sinemus on September 6th, 2014 Posted in: The MAReport
Tags: 2014 Issue 3
---
Member Spotlight
David Nolfi, MLS, AHIP
Health Sciences Librarian & Library Assessment Coordinator
Gumberg Library
Duquesne University
Pittsburgh, PA
David Nolfi currently serves as the Chair of the Mid-Atlantic Chapter of the Medical Library Association (MLA) and is a member of NN/LM MAR's Special Advisory Group for Resource & Academic Libraries. He previously served as Chair of MLA's Nursing and Allied Health Resources Section (NAHRS), Chair of the Pittsburgh Basic Health Sciences Library Consortium, and longtime editor of the Pittsburgh Pulse, the Pittsburgh Regional MLA Chapter's newsletter. In 2013, he received the NAHRS Award for Professional Excellence.
Working as a health sciences librarian in a general academic library presents unique challenges! I was hired full time at Duquesne about 20 years ago. Although my salary was jointly paid by one of the health sciences schools, my role included library instruction, research support, and collection development for all three schools (allied health, nursing, and pharmacy). At the time, Duquesne was just getting back on its feet after a decade of struggles and the three health schools were driving the university's recovery.
After having worked in a hospital library for four years, going back to work in an academic library was a bit of a shock. I will never forget the first time a student asked me for help finding criticism of Edgar Allan Poe's works – it seemed a world away from the mediated literature searches I had done for physicians! Within Gumberg Library, I sometimes felt like an outlier because I was advocating for health sciences students and faculty, and their needs were very different than the rest of the campus community.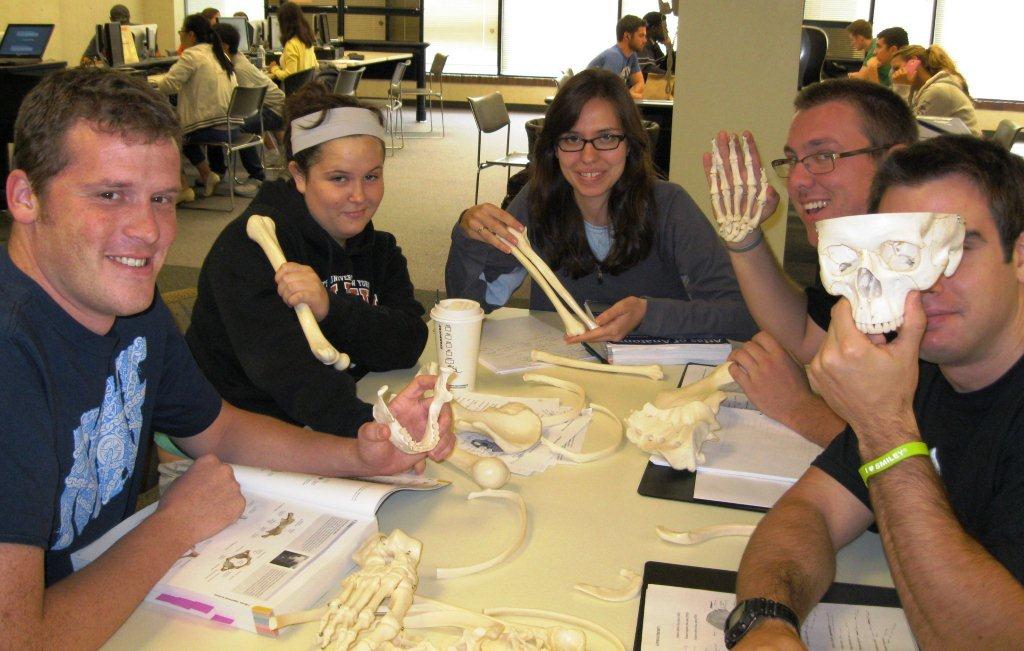 By working with staff from MAR, as well as members of MLA's Nursing and Allied Health Resources Section (NAHRS), I was able to get the professional support I needed to work as a health sciences librarian in a general academic library. MAR provided technical support, resources, and training while NAHRS provided a network of colleagues facing similar challenges.
Working with MAR helped Gumberg Library achieve many of its goals to provide better services and resources for the health sciences programs. Joining the National Network of Libraries of Medicine enabled my library to use DOCLINE and helped our students and faculty get needed medical journal articles. Attending MAR's classes allowed me to keep my skills up-to-date. I also applied for and received a MAR award to build computer networks in senior citizen high-rises and teach low-income elderly people to use the Internet to find health information. This project benefited Duquesne's Pittsburgh neighbors, while giving pharmacy students opportunities to learn how to work with consumers and teach health information literacy.
When I proposed switching our university's primary MEDLINE search platform from Ovid Medline to PubMed, MAR staff provided technical assistance, as well as PubMed training for our reference librarians. Working with NLM staff, MAR helped us implement the PubMed Outside Tool to integrate our link resolver into PubMed. Using the Outside Tool enables our students and faculty to search PubMed and easily connect to Gumberg Library's electronic journals and order articles using interlibrary loan. The Outside Tool also enables our staff to work efficiently because it utilizes existing technical services processes.
Duquesne University now has more than 3,300 students in its three health sciences schools, as well as students enrolled in other schools' programs that are related to biomedical disciplines. Altogether Duquesne offers more than 30 degree programs, some of which include: nursing, pharmacy, speech-language pathology, physical therapy, occupational therapy, biomedical engineering, and health care ethics. Degrees include bachelors, masters, professional doctorates, and PhDs.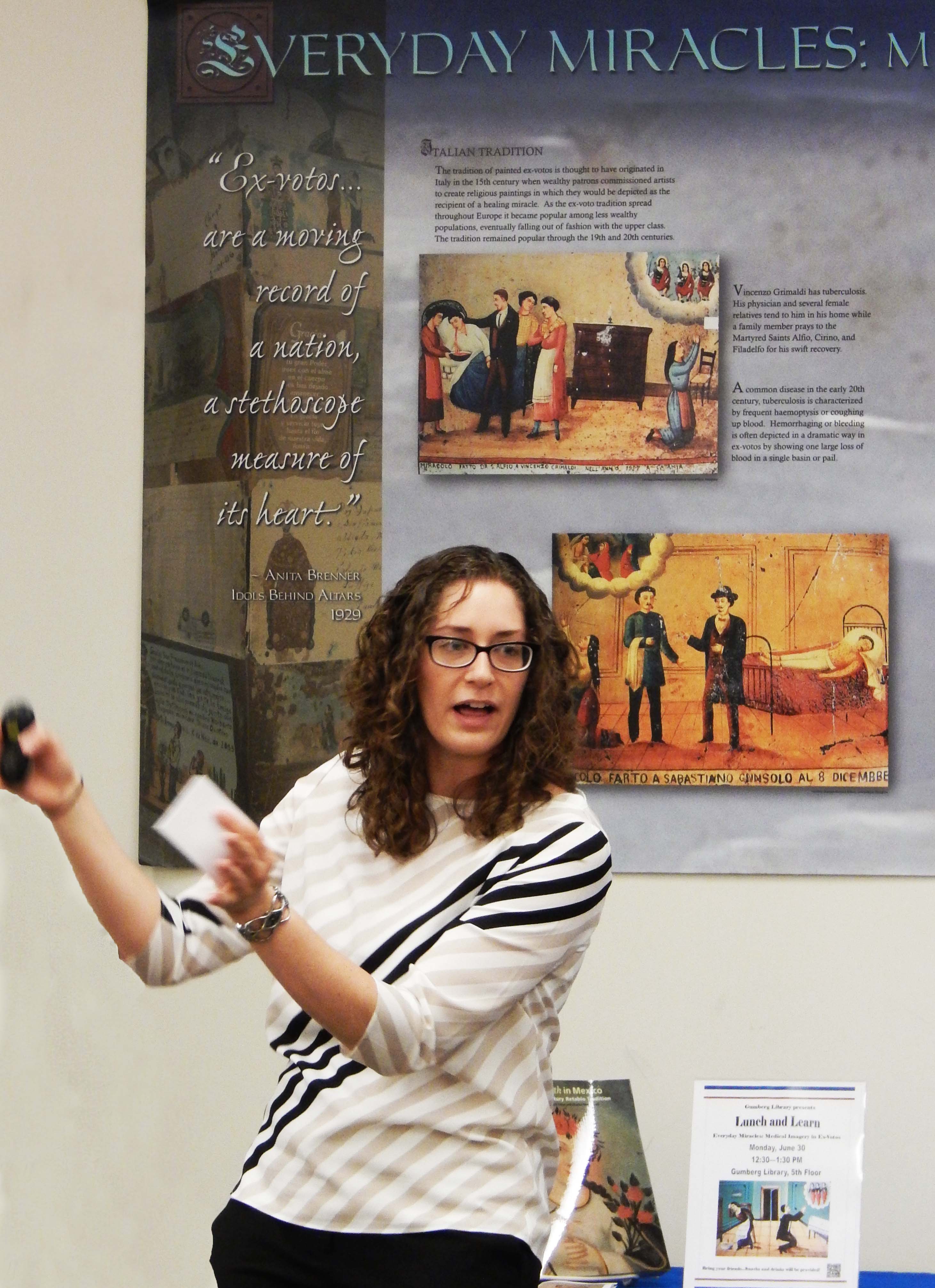 Given Duquesne's substantial growth in health sciences programs and enrollment, Gumberg Library continues to benefit from MAR's support. Most recently, we hosted MAR's new class, "Navigating Health Information for Academic Libraries." MAR Technology & Communication Coordinator, Missy Harvey, planned an excellent class that closely matched Duquesne's needs. Since we had sufficient space, MAR invited other regional academic librarians to attend and we were pleased to host colleagues from regional universities including: Carnegie Mellon, Chatham, Carlow, and West Virginia University.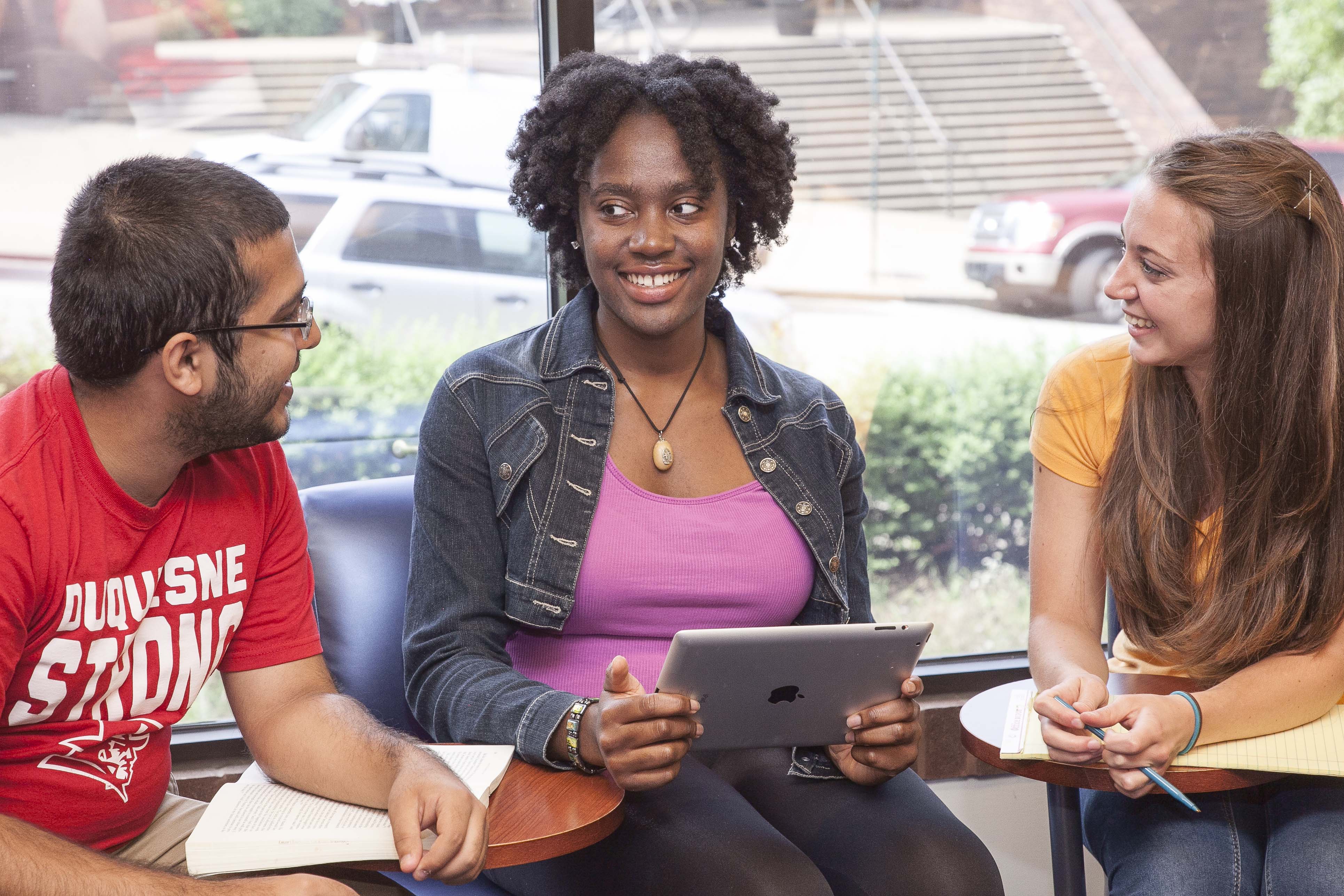 One significant challenge of working as a health sciences librarian in a general academic library is focusing on a wide variety of issues, instead of solely on health sciences issues. Over the last ten years, I have chaired the library's assessment committee and served on university-wide assessment initiatives. Also, I currently co-chair the university learning outcomes assessment committee. Although my first love is health sciences librarianship, this work enables me to be a better librarian by keeping me directly connected to Duquesne's teaching, research, and service missions.
In the end, the biggest challenge is finding the time to do everything I need to do. That's why I am grateful for the support of the National Network of Libraries of Medicine. The Middle Atlantic Region staff members provide support and training that helps Gumberg Library provide many of the resources and services our students and faculty need.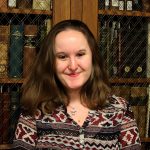 ABOUT Hannah Sinemus
Hannah Sinemus is the Web Experience Coordinator for the Middle Atlantic Region (MAR). Although she updates the MAR web pages, blog, newsletter and social media, Hannah is not the sole author of this content. If you have questions about a MARquee or MAReport posting, please contact the Middle Atlantic Region directly at nnlmmar@pitt.edu.
Email author View all posts by Hannah Sinemus