Connect Middle School Students to Environmental Health Information
Posted by Hannah Sinemus on September 6th, 2014 Posted in: The MAReport
Tags: 2014 Issue 3
---
Consumer Connections
Lydia Collins, Consumer Health Coordinator
Do you work with students in grades 6-8? Are you interested in finding them reliable resources on environmental health? Then the redesigned Environmental Health Student Portal is the resource for you.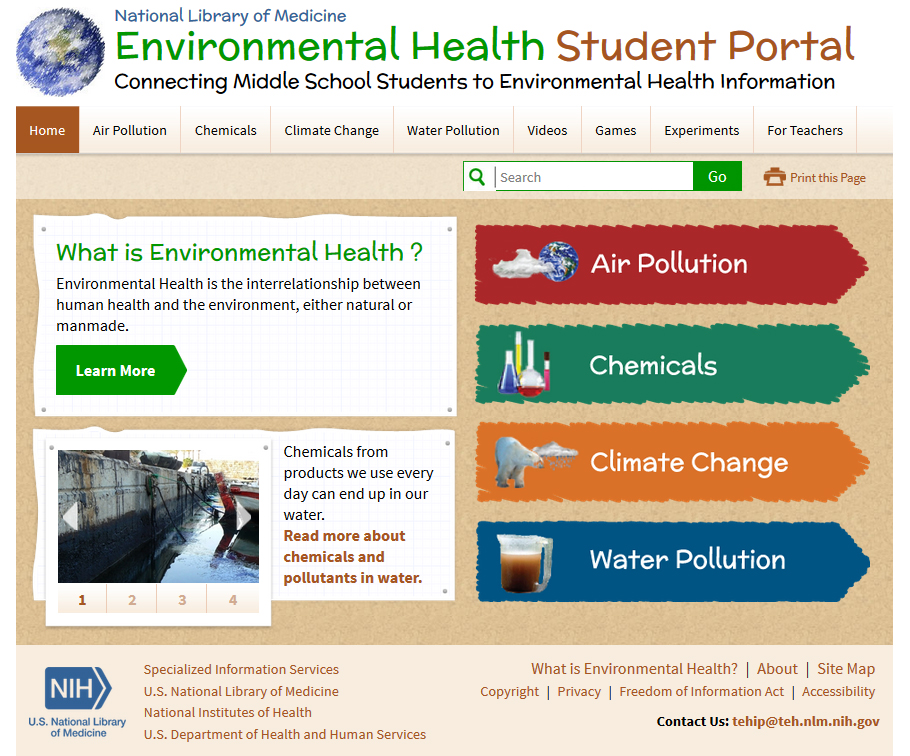 The National Library of Medicine (NLM), National Institutes of Health (NIH) has recently redesigned this reliable and engaging resource for use by students and teachers in grades 6-8 to learn how our health is impacted by the environment. Topics that can be explored in this interactive site are:
Water Pollution
Climate Change
Air Pollution
Chemicals

Teachers can use the materials on the site to supplement their curricula, as well as have students extend beyond classroom activities to learn about the connections between humans and the environment and how they affect one's health. The For Teachers section provides links into a variety of reliable lesson plans, activities, and resources from reputable agencies.
Students can locate ideas for science fair projects, as well as explore the site individually or in small groups, to gain information for research projects and assignments. There are links to articles, experiments, videos, and even games! The material found on the site is written for a variety of reading levels—from easy-to-read, to more advanced—to reach diverse student population needs.
The Environmental Health Student Portal is a collaborative resource and NLM worked closely with teachers from various demographic areas to determine its usability within the classroom. For questions or suggestions regarding this site, please contact the Specialized Information Services Division of NLM at tehip@teh.nlm.nih.gov.

NLM provides additional resources for Environmental Health for K-12 populations. If you are interested in learning more about NLM's K-12 Resources for Environmental Health (and other topics), visit the NN/LM MAR K-12 Professionals Resource Guide.
If you are interested in learning more about the Environmental Health Student Portal and other NLM K-12 Resources, NN/LM MAR will offer an online session of "NLM's Online Playground: Health and Science Resources from the National Library of Medicine" on August 25, 2014-September 12, 2014. Details/Registration: http://nnlm.gov/ntcc/classes/class_details.html?class_id=779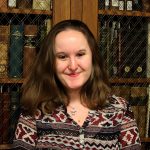 ABOUT Hannah Sinemus
Hannah Sinemus is the Web Experience Coordinator for the Middle Atlantic Region (MAR). Although she updates the MAR web pages, blog, newsletter and social media, Hannah is not the sole author of this content. If you have questions about a MARquee or MAReport posting, please contact the Middle Atlantic Region directly at nnlmmar@pitt.edu.
Email author View all posts by Hannah Sinemus