Lending a Helping Hand: Mentoring
Posted by Hannah Sinemus on September 6th, 2014 Posted in: The MAReport
Tags: 2014 Issue 3
---
Sharing & Caring
Michelle Burda, Network and Advocacy Coordinator

"If you cannot see where you are going, ask someone who has been there before." ― J. Loren Norris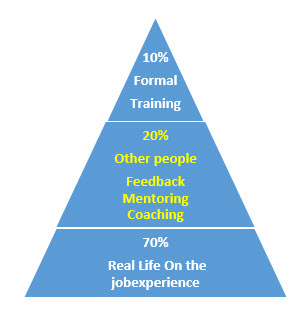 "In what is known as the 70-20-10 learning concept, Robert Eichinger and Michael Lombardo, in collaboration with Morgan McCall of the Center for Creative Leadership, explain that 70% of learning and development takes place from real-life and on-the-job experiences, tasks, and problem solving; 20% of the time development comes from other people through informal or formal feedback, mentoring, or coaching; and 10% of learning and development comes from formal training."1
70-20-10 Learning Concept
The National Network of Libraries of Medicine, Middle Atlantic Region (NN/LM MAR), would like to promote and contribute to, the 20% of hospital librarians learning by strengthening the professional development of hospital librarianship.
We know that in the ever changing environment of healthcare, hospital librarians have had to adapt their services and skills to these changes. Those that have risen to the challenge of change have much to offer medical librarians new to the profession, new to health sciences librarianship, and to those adapting to technology changes, or adapting to being a solo librarian.
Mentoring vs. Networking
What is the difference between networking and mentoring?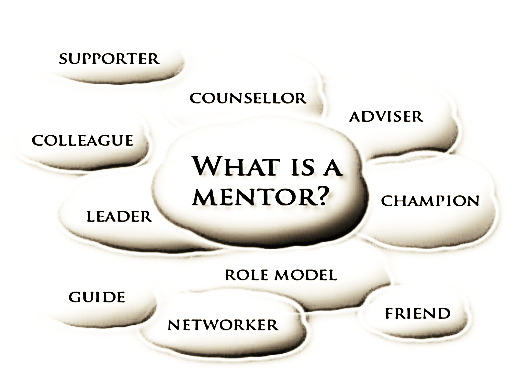 Networking by definition is "the exchange of information or services among individuals, groups, or institutions; specifically: the cultivation of productive relationships for employment or business." It is an informal process and does not require either party to make a commitment.
"Mentoring is an interaction between a more experienced person and a less experienced person; it provides guidance that motivates the mentored person to take action." – Marilyn Suiter
Mentoring is considered so important to the development of new scientists that the National Science Foundation requires its grantees to provide information on how they will mentor postdoctoral fellows.
­­­­­­­­­­­­­­­­­A subcommittee of the Hospital Special Advisory Group is investigating successful mentoring programs available in our region. The Medical Library Association (MLA) has a database and a program to match members with a mentor. We encourage you to explore the MLA program and add your area of expertise and hopefully your name to their mentoring database.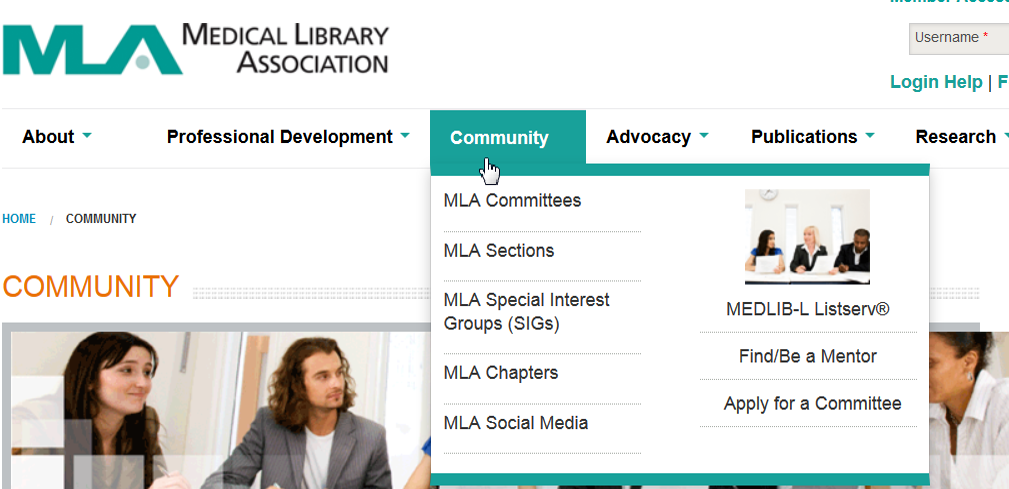 Click on the Community tab.
Then click Find/Be a Mentor
The South Central Chapter of the Medical Library Association (SCC / MLA) had a successful mentoring program and their members had this to say:
"This (mentoring) is the key method for ensuring professional development and promoting growth."
"Mentoring enabled me to go in directions I would have never gone, [and] to be confident when taking risks rather than cautious, and to have new experiences giving me a broader base. I have also had bad mentors whose advice would have destroyed me. Even with mentors, you need to use your own wisdom and discernment."
Want to Become a Mentor?
MLA offers mentor guidelines and a tip sheet. Here are a few items to consider before volunteering.
For Mentors: Responsibilities
Be available – How much time are you willing to give?
Listen carefully – Are you able to listen before offering advice? Are you able to offer support and encouragement when needed?
Keep open the lines of communication – Can you communicate regularly, if it is only briefly?
Lead by example – Are you able to be a good role model and follow your own advice?
Life Long Learner – Are you someone who is open to new ideas, explores new avenues for librarians and willing to learn about mentoring?
For Mentees: Responsibilities
Locate and "interview prospective mentors" – Are you willing to take the time to find a person that has the experience and qualities that are important to you?
Be clear about needs and expectations – Are you willing to take an active role in the mentoring process?
Be available – How much time are willing to give?
Lifelong Learner – Are you someone who is open to new ideas, explores new avenues for librarians and willing to learn about mentoring?
For Mentors and Mentees: What Format/Environment Would You Be Most Comfortable?
In-person
Web-based, email, social media
Telephone
Blended
Save the Date
MAR's November Boost Box session will highlight successful mentoring programs and what makes a mentor-mentee relationship work. And …. January is National Mentoring Month. It's never too early to begin planning.
To learn more about mentoring explore the following resources:
Resources
1 Marcia Conner quotes, author of The New Social Learning: A Guide to Transforming Organizations through Social Media accessed at http://www.goodreads.com/author/quotes/394294.Marcia_Conner
The Person Who Changed My Life, edited by Matilda Raffa Cuomo, is a collection of essays in which individuals who have distinguished themselves in their fields write about the men and women who served as their mentors.
Because You Believed in Me by Marcia A. McMullen, Patricia Miller ISBN: 9780760739532
Mentors and tormentors on the road to informatics. Bekhuis T., J Med Libr Assoc. 2014 Apr; 102(2):67-8. doi: 10.3163/1536-5050.102.2.001.
Strengthening professionals: a chapter-level formative evaluation of the Medical Library Association mentoring initiative. Kwasik H, Fulda PO, J Med Libr Assoc. 2006 Jan; 94(1):19-29.
Mentoring and networking: how to make it work, Haynes, Laura, Adams, Sherrill L,Boss, Jeremy M.Commentary in Nature Immunology 2008 9(1):3-5. doi:10.1038/ni0108-3.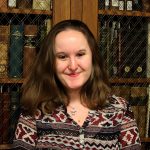 ABOUT Hannah Sinemus
Hannah Sinemus is the Web Experience Coordinator for the Middle Atlantic Region (MAR). Although she updates the MAR web pages, blog, newsletter and social media, Hannah is not the sole author of this content. If you have questions about a MARquee or MAReport posting, please contact the Middle Atlantic Region directly at nnlmmar@pitt.edu.
Email author View all posts by Hannah Sinemus