MAR Advisors: Incoming and Outgoing
Posted by Hannah Sinemus on September 6th, 2014 Posted in: The MAReport
Tags: 2014 Issue 3
---
Director's Musings
Barbara Epstein, Director
Members of MAR advisory groups are an integral part of our operations. We rely on these groups – the Regional Advisory Committee (RAC), and four Special Advisory Groups (SAGs) for hospital libraries, outreach to health professionals and public health workers, consumer health, and resource and academic libraries – to inform our services and programs.
Each group has a virtual meeting every quarter, where members are updated about our activities and have the opportunity to advise us on program priorities, needs assessment, as well as planning and evaluation of our services. On occasion, we ask SAG members to assist with final review of applications for MAR funding awards. Each group has eight to ten members, who serve for three-year terms, with a MAR staff person providing liaison support for scheduling and reporting. The minutes of all meetings and membership rosters are posted on the MAR website.
We are very grateful to MAR members who volunteer their time and energy on these groups. When we began our fourth contract year in May 2014, several members of each group completed their terms and rotated off, and others stepped up to take their place. Incoming and outgoing members are listed below. If you have an interest in serving on one of the advisory groups, please let us know. This is an opportunity to have a voice in guiding our operations, and we welcome your participation!
Regional Advisory Committee
Outgoing Members
Tricia Ulmer, Electronic Systems Management Librarian, Geisinger Health System
Marie Ascher, Associate Director, User Support, Education & Research, New York Medical College
Micki McIntyre, Information Management Librarian, School of Osteopathic Medicine, Rowan University
Incoming Members
Ophelia Morey, Coordinator of Community Outreach Service, University at Buffalo Health Sciences Library
Cynthia Robinson, Director, George T. Harrell Health Sciences Library, Milton S. Hershey Medical Center, Penn State College of Medicine
Jeff Garvey, Director of Library Services, Hunter-Rice Health Sciences Library, Samaritan Medical Center
Consumer Health SAG
Outgoing Members
Marilyn Jenkins, Executive Director, Allegheny County Library Association
Deborah Magnan, Associate Librarian, Samuel and Sandra Hekemian Medical Library, Hackensack University Medical Center
Robert Stewart, Director, Asbury Park Public Library, Asbury Park, NJ
Incoming Members
Carrie Banks, Supervising Librarian, The Child's Place for Children (and Teens) with Special Needs/Kidsmobile
Karen T. Parry, Manager of Information Services, East Brunswick Public Library
Wendy Roberts, Director, Laurel Public Library
Resource and Academic Libraries SAG
Outgoing Members
Barbara Cavanaugh, Associate Director of the Health Sciences Libraries and Director of the Biomedical Library, University of Pennsylvania
Debra Rand, Associate Dean for Library Services, Hofstra North Shore-LIJ School of Medicine at Hofstra University
Julia Sollenberger, Associate Vice President and Director, Medical Center Libraries and Technologies, University of Rochester Medical Center
Incoming Members
Donna Gibson, Director of Library Services, Memorial Sloan Kettering Cancer Center
Barbara Kuchan, Interim Director, Health Sciences Libraries, Temple University
Sophia Sotilleo, Access Services Librarian and Assistant Professor, Langston Hughes Memorial Library, Lincoln University
Hospital Libraries SAG
Outgoing Members
Barbara J. Henry, Director of Medical Libraries, Lewis B. Flinn Medical Library, Christiana Hospital
Claire B. Joseph, Director of Medical Library, South Nassau Communities Hospital
Angela Thor, Medical Circuit Librarian, Central NY Library Resources Council
Incoming Members
William Self, Director of Health Sciences Library, Lenox Hill Hospital
Donna Z. Soultoukis, Director of Library Services, Lourdes Health System
Grace Di Virgilio, Coordinator & Circuit Librarian, Hospital Library Services Program, Western New York Library Resources Council
Carol Cave-Davis, Director of Medical Library, Jamaica Hospital Medical Center & Coordinator of Library Services, Medisys Health Network
Nadine Pieniaszek, Librarian, Kent General Hospital Library, Bayhealth Medical Center
Outreach to Health Professionals and Public Health Workers SAG
Outgoing Members
Traci Bolander, Practice Director, Mid-Atlantic Behavioral Health
Margaret A. Potter, Professor, Health Policy and Management, Graduate School of Public Heath, University of Pittsburgh
Janet Caruso, Director of Community Education, Mental Health America-Dutchess County
Incoming Members
Lisa Davis, Director and Outreach Associate Professor of Health Policy and Administration, Pennsylvania Office of Rural Health
Rebecca May-Cole, Executive Director, Pennsylvania Behavioral Health and Aging Coalition
Lynne Williams, Co-Founder, Jeremiah's Place; Executive Director, Southwest PA AHEC; Physician, Hilltop Community Health Center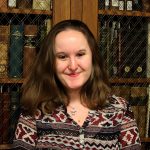 ABOUT Hannah Sinemus
Hannah Sinemus is the Web Experience Coordinator for the Middle Atlantic Region (MAR). Although she updates the MAR web pages, blog, newsletter and social media, Hannah is not the sole author of this content. If you have questions about a MARquee or MAReport posting, please contact the Middle Atlantic Region directly at nnlmmar@pitt.edu.
Email author View all posts by Hannah Sinemus