Kick Start Your Year with a Project Plan for MAR Funding!
Posted by Hannah Sinemus on November 20th, 2014 Posted in: The MAReport
Tags: 2014 Issue 4
---
MAR Highlights
Renae Barger, Executive Director
MAR will soon be announcing our next round of funding opportunities.  Our funding is designed to meet the NN/LM mission by:
supporting projects that improve health information services
increasing awareness and access to biomedical information for health professionals; and
educating and empowering consumers to make informed decisions about their health
Our mission is also to support programs that prepare librarians to meet the needs and challenges of filing new health information roles.
A call for applications will be announced in early January for projects that start May 1, 2015.  The types of awards and amounts will remain the same and can be viewed in advance at:  http://nnlm.gov/mar/funding/.
Need Help with Your Project Plan?
Image from the Community Tool Box at the University of Kansas
To help you with an effective project plan, MAR is teaming up with evaluation experts from the NN/LM Outreach and Evaluation Resource Center (OERC) to offer a new webinar series.
Mapping an Outreach Project:  Start with Outcomes and End with a Plan
This webinar series is for anyone who plans to submit an award proposal or wants to initiate a project that requires support from stakeholders.
Objectives:  After completing this series, participants will be able to do the following:
Collect information to define target populations' needs, desires, and assets that will inform project development
Create a project plan that begins with desired results, and then links results to activities and resource needs
Incorporate evaluation that will provide information that will allow monitoring and improving the program, assessing program value, and enhancing the visibility of project's success
Expand the program plan, including evaluation activities, to a NN/LM MAR project proposal
The webinar series will consist of 4 one-hour sessions and participants may earn up to 8 MLA CE credits.
Webinar #1:  How People Decide to Try New Things:  The Foundation of Outreach
The way that new ideas and technology are adopted by people within target communities is well documented.  Understanding the basic processes will help target your needs assessment and project plans.  You will learn how standard outreach strategies (training, exhibiting) fit with the typical flow of individuals' adoption of new ideas and technology.  You will learn to identify key people in a community who can provide you with information and help you connect with community members.
Webinar #2:  Methods for Learning about Your User Community
You need ways to collect information about your user community that can be done both effectively and efficiently.  We will give you a plan for collecting needs assessment information from existing sources, key informants, and community members.
Webinar #3:  Mapping Out Your Project
If you begin with your desired outcomes (results), you will be more likely to plan activities that will lead to success.  When you establish the connection between activities and outcomes, other elements of your plan will fall into place, including your budget, and evaluation plan.
Webinar #4:  Writing an Evaluation Plan
Now that you've planned out the project, how do you adapt it for a project proposal? This session will discuss how to take the pieces of your project map and develop sections of a funding proposal.
MAR's Grants and Proposal Writing class will also be coordinated to supplement this webinar series, improving MAR Network members' success with outreach and proposal writing!
When Will These Informative Sessions Take Place?
Dates are being finalized for this webinar series to take place in January 2015.  Promotion will go out as soon as the dates are set.  Be sure you are on our email list to be the first to receive our training and funding announcements.
MAR staff are available to discuss your project ideas and provide consultation on bringing your ideas to fruition.  If you are looking for some inspiration and outreach ideas, check out these resources:
Lunch with the RML:  Archived webinars typically highlight projects and lessons learned from previously funded MAR projects
New ideas usually need support from others, whether it's funding from an external agency or endorsement of high profile members of the targeted user community.  We hope you join us for this educational series to learn strategies that strengthen your ability to advocate for support.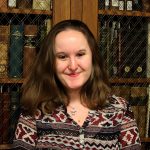 ABOUT Hannah Sinemus
Hannah Sinemus is the Web Experience Coordinator for the Middle Atlantic Region (MAR). Although she updates the MAR web pages, blog, newsletter and social media, Hannah is not the sole author of this content. If you have questions about a MARquee or MAReport posting, please contact the Middle Atlantic Region directly at nnlmmar@pitt.edu.
Email author View all posts by Hannah Sinemus