New Year's Resolutions and Healthy Solutions!
Posted by Hannah Sinemus on November 20th, 2014 Posted in: The MAReport
Tags: 2014 Issue 4
---
Consumer Connections
Lydia Collins, Consumer Health Coordinator
Halloween is behind us, Thanksgiving is quickly approaching.  Hanukkah and Christmas will be here before we know it.  So what happens at the end of the holiday season?  That's right, the New Year begins!  Every New Year, individuals of all ages come up with New Year's resolutions—things that they want to change or improve in their lives.
This is an excellent opportunity for libraries, as well as community and faith-based organizations, to jump on-board the New Year's resolution train with those they serve, by preparing to support any health-related resolutions as best they can.
What can you can do as a library, public health department, community or faith-based organization?  Simply providing access to reliable health information is an excellent start. However, you can do more by promoting health and wellness throughout the year, to support those New Year's resolutions as well as encourage healthy living amongst those you serve.  As you probably know, each month has a specific health observance.  "National Health Observances (NHOs) are special days, weeks, or months dedicated to raising awareness about important health topics" (healthfinder.gov/).
So I encourage you, no I challenge you to an "Organizational New Year's resolution."  I challenge you to highlight a different health awareness each month.  This is a great way to encourage your consumers to be conscious of the various health concerns around them, and learn more about available, reliable health resources.  Also, consider partnering with local agencies such as medical providers, schools, colleges and universities, food suppliers, community and faith-based organizations near you.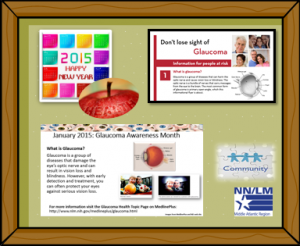 I am aware that not every library, public health department, community or faith-based organization has the staff, budget, or space to conduct health programming in their facilities.  However, if you have a few spare moments, a bulletin board, electronic display, website, or even space on a tabletop to display a friendly health awareness message, then continue reading…
To make things easy for you, I have created a few sample PowerPoint slides that you can download and use to promote the various health awareness months for January – March 2015.  Why only three months' worth of samples?  I wanted to spark your creative minds and get you thinking about how you can prepare to encourage healthy living in your communities.  More resources will be added to the guide in 2015, so check back often.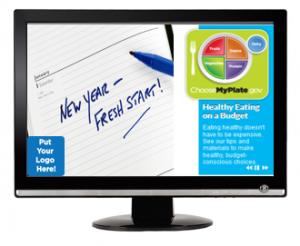 The slides are available for you to use.  Please feel free to make changes, add your logo and creative flair.  The first slide you can print to display or load to an electronic message board.  The second slide features some ideas on how to promote the specific health awareness being highlighted.  To locate the slideshow, visit our Public Library Resources Guide.
The National Health Information Center (NHIC) is sponsored by the Office of Disease Prevention and Health Promotion (ODPHP).  NHIC supports public health education and promotion by maintaining a calendar of National Health Observances.  Learn more by visiting: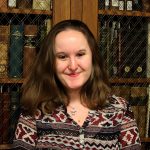 ABOUT Hannah Sinemus
Hannah Sinemus is the Web Experience Coordinator for the Middle Atlantic Region (MAR). Although she updates the MAR web pages, blog, newsletter and social media, Hannah is not the sole author of this content. If you have questions about a MARquee or MAReport posting, please contact the Middle Atlantic Region directly at nnlmmar@pitt.edu.
Email author View all posts by Hannah Sinemus