Want to Be a PubMed Power User? NLM and MAR are Here to Help!
Posted by Hannah Sinemus on November 20th, 2014 Posted in: The MAReport
Tags: 2014 Issue 4
---
Out and About
Kate Flewelling, Outreach Coordinator
Even the most experienced PubMed user can sometimes use a refresher on searching PubMed.  For novice users, it can be overwhelming to figure out how to make the most of the database.  Fortunately, the National Library of Medicine (NLM) and MAR have you covered.
National Library of Medicine Tutorials

National Training Center Sessions

The National Training Center (NTC) offers regular PubMed training.  Their one-hour PubMed for Librarians online sessions offer training on particular aspects of the database, such as Automatic Term Mapping, and Building and Refining Your Search.  For those involved in teaching PubMed, they offer a more comprehensive course entitled PubMed for Trainers, a 16-hour hybrid online and in-person course.
Their current offerings:  http://nnlm.gov/ntcc/classes/schedule.html
MAR offers professional development awards for those interested in taking PubMed for Trainers in Bethesda, MD.  Apply here:  http://nnlm.gov/mar/funding/prof_dev_awards2014.html
MAR Offerings
MAR has sponsored several recent PubMed webinars, including:
PubMed Tips and Tricks:  Preformulated Searches (Boost Box) / July 2013
Hungry for more training?  MAR offers in-person and online customized PubMed training for librarians and health professionals.  To ask about setting up training for your staff, email nnlmmar@pitt.edu or call (800) 338-7657.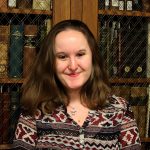 ABOUT Hannah Sinemus
Hannah Sinemus is the Web Experience Coordinator for the Middle Atlantic Region (MAR). Although she updates the MAR web pages, blog, newsletter and social media, Hannah is not the sole author of this content. If you have questions about a MARquee or MAReport posting, please contact the Middle Atlantic Region directly at nnlmmar@pitt.edu.
Email author View all posts by Hannah Sinemus