Evidence-Based Practice Training for Rural Hospitals
Posted by Hannah Sinemus on February 28th, 2015 Posted in: The MAReport
Tags: 2015 Issue 1
---
Out and About
Kate Flewelling, Outreach Coordinator
A 2010 report from the Institute of Medicine entitled The Future of Nursing argued for increased training for nurses in a number of competencies including research and evidence-based practice.  For health professionals who do not have access to a medical library and for those in rural areas, accessing such training and finding reliable health information to support their practice can be a challenge.  NN/LM MAR assists health professionals by providing training on free online tools to support evidence-based practice.
This contract year, MAR has developed a new collaboration with the Center for Rural Health Practice.  They are located at the University of Pittsburgh-Bradford and provide training on evidence-based practice to nurses at rural hospitals in Northwestern Pennsylvania.
In August 2014, I travelled to Bradford Regional Medical Center, a 182-bed community hospital near the Allegheny National Forest, to provide a 5-hour training entitled "Evidence-Based Nursing:  Finding the Research."  Here's an article about the August training published in Bradford Today.  In February 2015, I was asked to do the same presentation at Cole Memorial Hospital, a 49-bed Critical Access Hospital in Coudersport, PA, with a population of 2,546.
In both classes, topics covered included:

Ways that evidence-based nursing can be integrated into clinical practice
Types of studies and how they relate to levels of evidence
Well-constructed, answerable questions to support clinical practice
Online tools for finding evidence-based research, such as PubMed, PubMed Health, and the National Guideline Clearinghouse
Literature searches to find relevant evidence
Participants received CNE credit from the Center for Continuing Education in the Health Sciences, University of Pittsburgh Medical Center (UPMC).
In both classes, nearly all participants reported learning about new resources in the training, and all but one anticipated using their new skills in the next month.  Expected outcomes of the training included:
"Improved quality of care."
"This is a great help since I want to provide the most up to date information to my staff.  Thank you for your insight!"; and
"When I get a clinical question from someone I will know how to find evidenced based answers."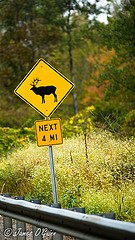 Image from James O'Guinn licensed under
CC BY-NC-ND 2.0
Future plans for the collaboration with the Center for Rural Health Practice include developing a one-hour introduction to evidence-based practice that will first be offered at Cole Memorial, as part of their Nurses Week in May.  In the next few months, MAR will also be sharing training materials online for members who would like to offer similar training to nurses in their organizations.
Are you interested in having a MAR coordinator provide "Evidence-Based Nursing: Finding the Research" at your hospital?  Contact Kate Flewelling to discuss.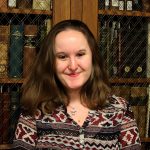 ABOUT Hannah Sinemus
Hannah Sinemus is the Web Experience Coordinator for the Middle Atlantic Region (MAR). Although she updates the MAR web pages, blog, newsletter and social media, Hannah is not the sole author of this content. If you have questions about a MARquee or MAReport posting, please contact the Middle Atlantic Region directly at nnlmmar@pitt.edu.
Email author View all posts by Hannah Sinemus