MakerSpaces Could Be in Your Library's Future
Posted by Hannah Sinemus on February 28th, 2015 Posted in: The MAReport
Tags: 2015 Issue 1
---
CyberCast
Missy Harvey, Technology and Communication Coordinator
The concept of a MakerSpace has caught the attention of libraries in recent years. MakerSpaces are places where people can gather to create, invent, and learn new skills.  People can explore their own interests, learn to use tools and materials, and develop projects on almost any topic.  The emphasis is usually on promoting partnership, collaboration, and creation.  The goal is to provide access to equipment, community, and education, and each MakerSpace may be designed to fit the purposes of a particular community.
Libraries are a natural place to serve as a MakerSpace.  Depending on the type of library, they often serve as community hubs for everything from research assistance, a training center for new technologies or skills, career counseling, as well as serving as a place to recuperate after a community disaster.  So adding a MakerSpace to a library seems a natural fit.  It doesn't matter whether it's a school, public, hospital, or academic library—all can expand their outreach and community engagement by adding a MakerSpace.
We'll be holding a TechTime session focusing on MakerSpaces on March 31st.  Watch this site for more details:  http://nnlm.gov/mar/training/techtime_schedule.html
In the meantime, here are some great resources if you're considering setting up a MakerSpace in your library:
Makerspaces Directories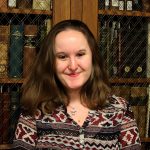 ABOUT Hannah Sinemus
Hannah Sinemus is the Web Experience Coordinator for the Middle Atlantic Region (MAR). Although she updates the MAR web pages, blog, newsletter and social media, Hannah is not the sole author of this content. If you have questions about a MARquee or MAReport posting, please contact the Middle Atlantic Region directly at nnlmmar@pitt.edu.
Email author View all posts by Hannah Sinemus