Health, Disaster and Heroes: Resources to Support Summer Reading 2015
Posted by Hannah Sinemus on May 18th, 2015 Posted in: The MAReport
Tags: 2015 Issue 2
---
Consumer Connections
Lydia Collins, Consumer Health Coordinator
"The Collaborative Summer Library Program (CSLP) is a consortium of states working together to provide high-quality summer reading program materials for children, teens, and adults at the lowest cost possible for their public libraries." The 2015 Summer Reading Slogans has an overall theme of "Heroes". For children the theme is 'Every Hero has a Story', Teens is 'Unmask' and Adults is 'Escape the Ordinary'. In keeping with the theme of "Heroes", there are a few excellent resources that can be used to incorporate health and wellness, and disaster and emergency preparation into your summer reading programs for all ages.
The first resource I'd like to highlight is from the Federal Emergency Management Agency (FEMA). FEMA has created the "Be a Hero!" curriculum. The curriculum provides an opportunity for students in grades 1-12 to engage in lessons that teach them what to do before, during and after an emergency while practicing communication skills, team building, and leadership skills. Students can play games and gain awareness of various life-saving skills that can be used to prepare for a variety of emergencies and disasters. It includes 3 inquiry-based lesson using real-world hazards for different grade levels. Emergencies such as home fries, extreme cold, drought, thunderstorm/lightning, flood and more are used as examples. Descriptions of each curriculum and their grade level are below:
Youth Emergency Preparedness Curriculum (Grades 1-2)
"Students will learn about emergencies and how to prepare for them. From fire safety to natural disasters, they will exercise their investigative, creative, and communication skills working both individually and collaboratively".
Youth Emergency Preparedness Curriculum (Grades 3-5)
"Students will work individually and in teams to research emergencies that can impact communities locally and nationally, and apply creativity and literacy skills to demonstrate their understanding of emergency preparedness".
Youth Emergency Preparedness Curriculum (Grades 6-8)
"Students will develop a graphic novel to show their understanding of emergency preparedness. They'll gain knowledge through research, games, simulations, discussions, debates, and other inquiry-driven activities".
Youth Emergency Preparedness Curriculum (Grades 9-12)
"Students will engage in discussions, multi-media research, surveys, and interviews to develop their own communication campaigns aimed at raising awareness and motivating others to be prepared for emergencies".
Locate all lesson plans and additional information at the FEMA educator's site. You can also order up to 100 copies of the FEMA Ready Kids Activity Book at the Ready Materials Order Form.
So, are you looking for some ways that you can motivate your adult populations? For those of you focusing on the adults in your libraries, there is a fun online resource that can be used for both youth and adults called Disaster Hero. Disaster Hero is an online game that is freely available and can be used to teach children (grades 1-8), parents/caregivers, and teachers how to prepare for disasters. If you have access to computers at your facility and want to engage in a fun intergenerational activity, then Disaster Hero is an excellent choice. Disaster Hero is supported through a cooperative agreement administered by the U.S. Department of Homeland Security/FEMA in conjunction with the American College of Emergency Physicians. This is a great way to connect caregivers, teens and younger children with the overall theme of super heroes and helping them learn about disasters.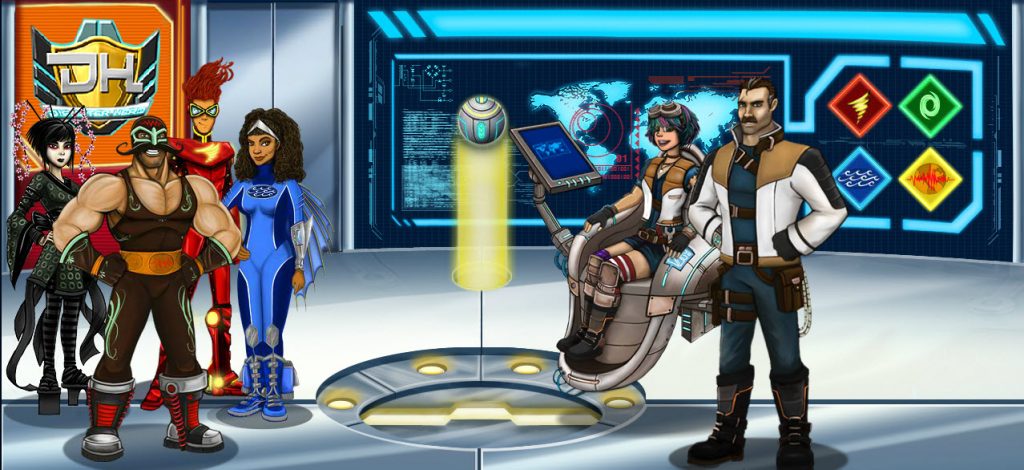 Disaster Hero has four main topic areas (1) basic preparedness steps – including get a kit, make a plan, and be informed – to be accomplished to protect the participant and family before, during, and immediately following a disaster or large-scale emergency event, (2) common disasters (earthquakes, floods, hurricanes, and tornadoes), their associated danger signals, typical effects, common injuries, and appropriate responses, (3) basic quick-care tips and techniques for specific common injuries, and (4) basic information about geographic-specific disasters. For additional resources for kids, parents and teachers visit the Disaster Hero, Resources to Get You Prepared site.
The final resource comes from the Centers for Disease Control and Prevention (CDC). The Division of Population Health/School Health Branch for the CDC maintains the BAM! Body and Mind web site. Introduce your summer readers in elementary and middle school to the Immune Platoon, a team of super-powered heroes that protect our bodies from infections and diseases that threaten a body's health and wellness. It includes a disease database that provides 'criminal records' of a variety of diseases that we are advised to be vaccinated against such as mumps, measles, rubella, influenza and more. This is a great way to talk with parents about the importance of immunization as well as get children to learn about the importance of getting those dreaded shots and how they help keep our bodies healthy.
Consider partnering with local agencies such as the American Red Cross, health care centers, community and faith based organizations. There may even be summer camps nearby that will collaborate with the library to bring groups of children over to participate in programming using these resources and those you've already identified. Remember NN/LM MAR is able to provide assistance with emergency preparedness and response activities; including risk assessment, training and the development of a disaster plan. MAR Coordinators can also assist you in locating relevant health and wellness resources to support your health outreach efforts. Hopefully you've been inspired to sneak in some health and wellness, and disaster preparedness into this year's summer reading fun. Put on your capes and let the fun begin, Happy summer reading!!
For a handout that can be distributed to youth and parents regarding these resources, please visit the NN/LM MAR Public Libraries Resource Guide (top left corner).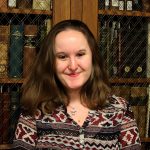 ABOUT Hannah Sinemus
Hannah Sinemus is the Web Experience Coordinator for the Middle Atlantic Region (MAR). Although she updates the MAR web pages, blog, newsletter and social media, Hannah is not the sole author of this content. If you have questions about a MARquee or MAReport posting, please contact the Middle Atlantic Region directly at nnlmmar@pitt.edu.
Email author View all posts by Hannah Sinemus