I didn't know that…
Posted by Hannah Sinemus on May 18th, 2015 Posted in: The MAReport
Tags: 2015 Issue 2
---
Sharing & Caring
Michelle Burda, Network and Advocacy Coordinator
I am often asked by our members how they can keep track of all the updates and newly developed NLM Resources. After trainings participants often remark, "I didn't know that or how did I miss that?"
The MAR staff uses MAR-L as a mechanism to communicate news about the National Library of Medicine's (NLM) products and services such as PubMed, MedlinePlus, DOCLINE, ClinicalTrials.gov, etc., and to announce funding opportunities from both the MAR office and NLM. To subscribe to MAR-L listserv and receive our weekly posting you can visit https://list.pitt.edu/mailman/listinfo/mar-l.
Another way to stay on top of NLM offerings is to subscribe to specific announcement and discussion lists hosted by the National Library of Medicine.

Users will receive list postings, access list archives, and can post messages to a list. NLM also offers RSS feeds, podcasts, and webcasts.
Using the list below you will be able to find a NLM email list to meet your interests and needs.
Weekly announcement-only list of new and updated files on the NLM Web site, HSTAT, MedlinePlus, and NLM Technical Bulletin.
MedlinePlus
MedlinePlus offers a free subscription service that allows you to receive alerts by e-mail when new information is available. You can subscribe to all MedlinePlus health topics in English and Spanish, as well as a variety of other health-related news and announcement e-mail lists.
Weekly e-newsletter, At-a-Glance, sent by AIDSinfo to announce Web site updates, HIV/AIDS news, and treatment guideline updates. This newsletter is also available in Spanish:
Weekly e-newsletter, al instante, sent by infoSIDA to announce Web site updates, HIV/AIDS news, and treatment guideline updates, in Spanish. This newsletter is also available in English (AIDSinfo At-a-Glance, above). Suscríbase al boletín electrónico, infoSIDA al instante, para recibir avisos de actualización del sitio web y noticias sobre el VIH/SIDA.
Announcement-only list about updates to Citing Medicine, an online reference book published by the National Library of Medicine.
Discussion forum for librarians, information specialists and anyone interested in responding to their community's needs for information services in support of disaster preparedness, mitigation, response and recovery.
Unmoderated discussion list restricted to registered DOCLINE users. The discussion list provides NLM with a means of broadcasting messages to DOCLINE users. It also provides a forum for DOCLINE users to communicate with each other and NLM about any issue related to DOCLINE, SERHOLD, or document delivery.

Email announcements-only list available from the National Library of Medicine (NLM)'s Division of Specialized Information Services (SIS)
The purpose of this announcement list is to broadcast updates on SIS's resources, services, and outreach in toxicology and environmental health.
Outreach to Specific Populations (OSP)
The Outreach to Specific Populations (OSP) listserv provides health information professionals, librarians, advocates, health care professionals, students, and others with an opportunity to share information and discuss outreach to specific populations through quality information, capacity building and community engagement. This discussion forum will enable participants to stay informed about health information resources, services, and programs tailored to specific populations as well as connect with colleagues in the field and benefit from discussions that address best practices, challenges, and gaps associated with health information outreach to specific populations.
Weekly announcement-only list of new resources added to the Partners in Information Access for the Public Health Workforce website at phpartners.org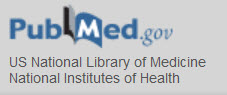 PubMed-Alerts
Announcements-only list that will notify subscribers of major system problems with PubMed; its two companion databases, MeSH and Journals; and the NLM Catalog.
PubMed Central (PMC) announcements
Email list for announcements of new or updated tools and utilities specifically related to PMC's free full-text archive of biomedical and life sciences journal literature.
Announcements-only notices of REMM updates, news, bug fixes and new functionality. REMM is the Radiation Event Medical Management Web site providing guidance on diagnosis and treatment for health care providers who are responding to a radiation event.
Announcement-only list about major changes to the RxNorm release files, technical issues related to accessing the files, and other important announcements.
UMLS (Unified Medical Language System) users are encouraged to subscribe to this list, to share their experiences with, or seek advice from the UMLS community on using UMLS resources. NLM also uses this forum to seek advice from UMLS users, and to distribute official announcements about UMLS products and services.
Announcements-only notices of WISER updates and news. The WISER e-mail list is used to send important announcements about WISER, such as data updates, new functionality, and bug fixes. WISER is the Wireless Information System for Emergency Responders for use in hazardous material incidents.
If you need assistance you can contact:
Michelle Burda, mburda@pitt.edu
NLM email lists assistance page: http://www.nlm.nih.gov/listserv/resources_assistance.html.
Questions about a specific list or for help subscribing, unsubscribing, or submitting to a list; contact the listowner at: listname-request@list.nih.gov (where listname is the name of the list)
General LISTSERV questions, contact the NIH LISTSERV administrators at: listmaster@list.nih.gov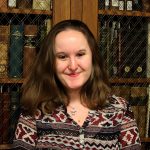 ABOUT Hannah Sinemus
Hannah Sinemus is the Web Experience Coordinator for the Middle Atlantic Region (MAR). Although she updates the MAR web pages, blog, newsletter and social media, Hannah is not the sole author of this content. If you have questions about a MARquee or MAReport posting, please contact the Middle Atlantic Region directly at nnlmmar@pitt.edu.
Email author View all posts by Hannah Sinemus