Development of the Free Library of Philadelphia as a Public Health Emergency Preparedness Partner
Posted by Hannah Sinemus on May 18th, 2015 Posted in: The MAReport
Tags: 2015 Issue 2
---

Chad Thomas, MPH
Philadelphia Department of Public Health
Bioterrorism and Public Health Preparedness Program
I'm the Public Health Communications Outreach Coordinator for the Philadelphia Department of Public Health (PDPH) Bioterrorism & Public Health Preparedness (BT) Program. I manage our emergency response planning partnership with the Free Library of Philadelphia. I also lead exercises and trainings with our community partners, oversee the translation and publication of the PDPH Health Bulletin, and assist the BT Program team with real-life response duties.
I earned my Master of Public Health degree at the Ohio State University. I became interested in Public Health while working as a Peace Corps Volunteer in rural Honduras and urban Venezuela. Emergency preparedness work provides an ever-shifting landscape of infectious diseases and other public health threats. I'm interested in how effectively those threats are communicated to different populations. I'm currently focused on Ebola outreach, vulnerable populations mapping, and the development of a community public health response plan for the City of Philadelphia. I'm proud of the outreach relationships I've developed with Latino, faith-based and functional needs communities and service provider agencies in our region.
It's often a challenge to bring people to the planning table when they have other needs competing for their time. The Free Library of Philadelphia has always wanted to work with our health department, but was understaffed. NNLM MAR funding enabled us to hire a part-time Library Project Coordinator to lead emergency preparedness trainings for library staff and patrons. The Project Coordinator has since transferred to a full-time position, and is developing our Library Public Health Emergency Response Plan. She will conduct a functional exercise with the Free Library in 2016. We could not have made such rapid progress in our partnership development without the support of NNLM MAR.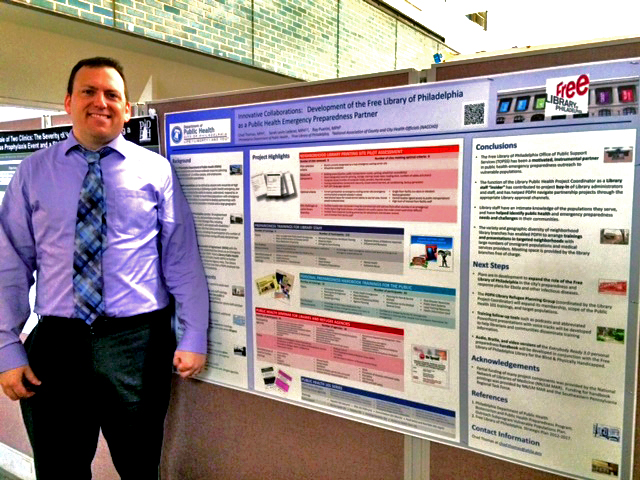 In April 2015, I presented a poster at the NACCHO (National Association of County and City Health Organizations) Preparedness Summit, entitled "Innovative Collaborations: Development of the Free Library of Philadelphia as a Public Health Emergency Preparedness Partner." The poster was well-received. I answered many questions from planners who want to work with libraries in their states.
Sometimes I worry that legislators will lose sight of the important roles that public and medical libraries serve in our communities. I believe that involving libraries more integrally in emergency response will help raise their visibility and funding priority among elected officials.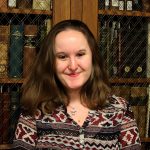 ABOUT Hannah Sinemus
Hannah Sinemus is the Web Experience Coordinator for the Middle Atlantic Region (MAR). Although she updates the MAR web pages, blog, newsletter and social media, Hannah is not the sole author of this content. If you have questions about a MARquee or MAReport posting, please contact the Middle Atlantic Region directly at nnlmmar@pitt.edu.
Email author View all posts by Hannah Sinemus