Preparing for 2016-2021
Posted by Hannah Sinemus on May 22nd, 2015 Posted in: The MAReport
Tags: 2015 Issue 2
---
Director's Musings
Barbara Epstein, Director
It's hard to believe that we will be wrapping up our five-year contract as your Regional Medical Library (RML) on April 30, 2016. Though it's still nearly a year away, we are preparing our proposal for the new five-year award period that will begin on May 1, 2016 and continue through April 30, 2021. The MAR Executive Director and Coordinators have solicited your ideas for future programs and funding opportunities through our listserv and advisory councils.
In this new award period, the funding for the National Network of Libraries of Medicine (NN/LM) will revert to a grant mechanism, specifically a cooperative agreement, after nearly 45 years as contracts. In addition to the eight regional grants, a successful RML applicant may also be granted one or more supplemental awards to serve as a National Office for a specific area. The five proposed Offices are listed below:
NN/LM DOCLINE Coordination Office
NN/LM Web Services Office
NN/LM National Training Office
NN/LM Evaluation Office
NN/LM Public Health Coordination Office
It is expected that the cooperative agreement framework will enable the RMLs and the five National Offices to better coordinate programs among their regions and areas of responsibility, and will enable the RMLs and Offices to respond more quickly to regional and national needs as identified during the five-year grant period. A national steering committee, chaired by the Head of NLM's National Network Coordinating Office (NNCO), and composed of the RML and National Office directors, and other NNCO and NN/LM staff, will facilitate regional collaboration and monitor performance and program evaluation. As in the past, NLM staff will actively participate in the work of the RMLs and the Offices.
Applications are due on July 24, 2015. To see the full Funding Opportunity Announcement, please visit http://grants.nih.gov/grants/guide/rfa-files/RFA-LM-15-003.html.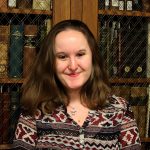 ABOUT Hannah Sinemus
Hannah Sinemus is the Web Experience Coordinator for the Middle Atlantic Region (MAR). Although she updates the MAR web pages, blog, newsletter and social media, Hannah is not the sole author of this content. If you have questions about a MARquee or MAReport posting, please contact the Middle Atlantic Region directly at nnlmmar@pitt.edu.
Email author View all posts by Hannah Sinemus