Looking Ahead to the Next Contract
Posted by Hannah Sinemus on August 21st, 2015 Posted in: The MAReport
Tags: 2015 Issue 3
---
Director's Musings
Barbara Epstein, Director
Many on the MAR staff are thankfully enjoying some "R & R" time after submitting our renewal proposal for the 2016-2021 grant period. We look forward to the new collaborative NN/LM infrastructure that will feature regular meetings of the National Network Steering Committee, composed of the directors of the eight regions and five national offices, together with personnel from the re-named National Network Coordinating Office (formerly the National Network Office). We've proposed lots of new initiatives, and we are grateful for the helpful suggestions from our advisory groups and members.
But before we can think about the new grant period, we have many programs planned for the remainder of the current contract. One of the more exciting is a proposed symposium dealing with reconfigured library spaces for teaching and learning, tentatively scheduled for one to two days during the month of April 2016. Many health sciences librarians have either lost space, or are challenged to re-design space to better meet the needs of a new generation of students. These students may be technologically savvy, but still require instruction in accessing health information for coursework, clinical care or research.
If you've been puzzling over questions about your own space, or have suggestions for speakers or topics, please send them to Renae Barger or to me. We will shortly be appointing a planning committee.
I hope everyone will find time to enjoy the remaining warm summer and early fall days, along with some leaf-peeping when the days grow shorter!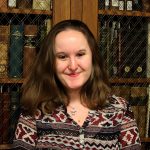 ABOUT Hannah Sinemus
Hannah Sinemus is the Web Experience Coordinator for the Middle Atlantic Region (MAR). Although she updates the MAR web pages, blog, newsletter and social media, Hannah is not the sole author of this content. If you have questions about a MARquee or MAReport posting, please contact the Middle Atlantic Region directly at nnlmmar@pitt.edu.
Email author View all posts by Hannah Sinemus