Kudos to Our Member Libraries
Posted by Hannah Sinemus on August 21st, 2015 Posted in: The MAReport
Tags: 2015 Issue 3
---
Sharing & Caring
Michelle Burda, Network and Advocacy Coordinator
We would like to acknowledge the following MAR member libraries who have received awards or are celebrating special anniversaries.
The Township of Washington Library, one of our public libraries, was awarded the American Heartsaver Award by the American Heart Association.
This award is given to organizations who have taken extraordinary steps to strengthen the American Heart Association Chain of Survival.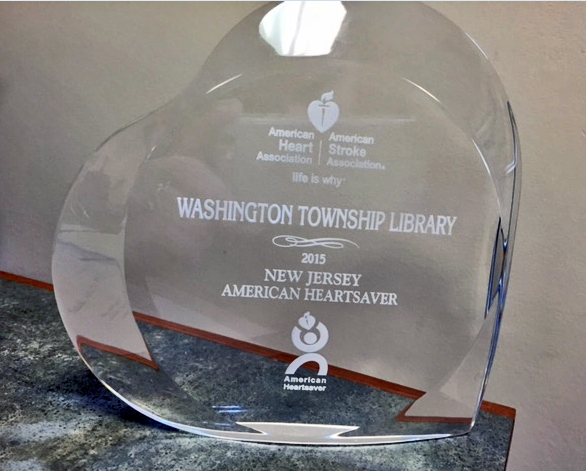 The Township of Washington operates on volunteer ambulance and fire services. The Township of Washington Library recognized a need for community education in the area of heart safety.  With an Emergency Preparedness /Library Partnership Award from NN/LM MAR, they were able to offer training on NLM resources in conjunction with CPR/AED certification courses to the public.  The response was outstanding.  Community members of all ages came together to create a more heart safe environment.  Donations were made to purchase AED's for the local rec fields and every teacher in the township was certified.  Laura Rifkin, MLS, Library Director said, "We could never have reached and educated so many residents without the Emergency Preparedness /Library Partnership Award from NN/LM MAR.  Thank you so much!"
The Rochester Regional Library Council (RRLC) asked library users to nominate their favorite library and explain why. Expecting a line or two, the RRLC was surprised when most people wrote short paragraphs about what the library meant to them. The Werner Medical Library, Rochester Regional Health, Rochester General Hospital received the honor of Academic/Special Library of the Year.
Of Werner Library, the judges said: "The library and staff had a wide variety of recommendations and some were extensive. Busy doctors and nurses took the time to nominate. Some were very detailed on the service they received; you could clearly see a wave of a lot of great service. But the most impressive thing was that the nominations really focused on the human impact of the service provided. There was a strong emphasis on the human component."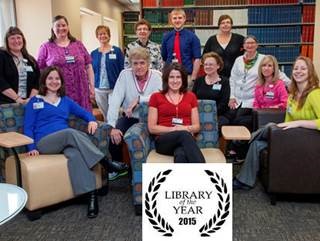 Of the many wonderful comments here is just one:
"I work as a nephrologist at RGH, along with a great group of partners, and the staff of our library feels at times like another partner in our practice – supporting us with such superb, personal, and above all quick service to provide medical literature to allow us to provide the best of care to our patients, as well as to publish and teach. Rapid advances in medical knowledge necessitate access to what the latest research and opinion is on diagnosis and treatment of disease – and this involves review of primary literature; if in a review or text, it may be long out of date. We know our librarians personally, and they work around the clock, it seems, to get us this information. When we are preparing for a talk and request a massive number of references – that is like water off a duck's back to our library team. They are highly trained and sophisticated and help us with organizing our references and searches. Please recognize this library and their extraordinary team – our silent partner in medical care and teaching at RGH." Read all of their winning entries and take a photo tour! Congratulations to Tami Hartzell, MAR Hospital Special Advisory Group Chair and everyone at the Werner Library.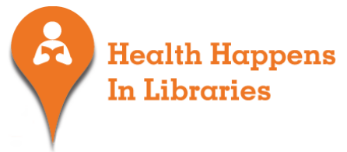 The Buffalo & Erie County Public Library, New York was selected as one of five U.S. public libraries to participate in the 2015 program activities of Health Happens in Libraries. Staff at these libraries will plan and implement community health activities that will establish or deepen local partnerships to bring meaningful health services to their communities.
Participants were selected from 74 applications; the five who were chosen demonstrated dedication to community health, leadership capacity, and commitment to sharing the outcomes of their experience with the field. These libraries represent a diverse group of communities in both urban and rural populations and they serve communities of 6,000 to over 900,000 people. Each of the participating libraries received stipends and facilitated support, to plan, implement, and evaluate community health programs that are responsive to local needs and develop local partnerships. The experiences and processes of these libraries will be shared with the field through an online community of practice hosted by WebJunction.org.
Celebrating their 40th anniversary the Brooklyn, Queens, Staten Island, Manhattan and Bronx (BQSIMB) Health Sciences Group was recognized by Melissa Mark-Viverito, the Speaker of the New York City Council. You can read Melissa Mark-Viverito's letter here.
In 1975, a group of forward thinking librarians met and formed an outpost in the early days of hospital library consortia – the Brooklyn, Queens and Staten Island Health Sciences Library Group (BQSI). Working together to share resources, further professional knowledge, exchange information and identify common needs, over the years these librarians created a vibrant, growing (with the addition of Manhattan and Bronx librarians) organization that is now celebrating its 40th anniversary.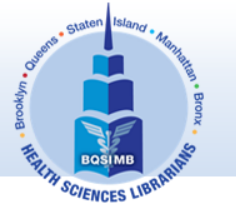 Today, the members of the BQSIMB Health Sciences Librarians continue to work together and support each other to meet the challenges of a changing healthcare environment, changing technology, and a changing profession.
William Self, past BQSIMB president and MAR Hospital Special Advisory Group member said, "Without a membership organization of our colleagues and peers, these changes would have presented an almost insurmountable challenge to anyone. Luckily we will have each other to count on for many years to come."
On behalf of MAR and all of our members we recognize your dedication and hard work and say congratulations.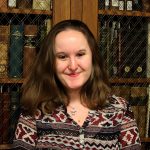 ABOUT Hannah Sinemus
Hannah Sinemus is the Web Experience Coordinator for the Middle Atlantic Region (MAR). Although she updates the MAR web pages, blog, newsletter and social media, Hannah is not the sole author of this content. If you have questions about a MARquee or MAReport posting, please contact the Middle Atlantic Region directly at nnlmmar@pitt.edu.
Email author View all posts by Hannah Sinemus