Reflecting on the RML Program and a Glance in to the Future
Posted by Hannah Sinemus on August 21st, 2015 Posted in: The MAReport
Tags: 2015 Issue 3
---
MAR Highlights
Renae Barger, Executive Director
How time flies! It is hard to believe we are in our fifth and final year of the Regional Medical Library (RML) contract. What a wonderful experience this has been and one that we hope to continue for the 2016-2021 cycle. In late July, we submitted our application to continue as the RML for the National Network of Libraries of Medicine, Middle Atlantic Region (NN/LM MAR). As I reflect on our past four years and look toward the future, it is evident that our successes reflect the collaborative relationships we have with involved and diverse partners like you, our Network members. Your organizations play a key role in distributing biomedical and health information, particularly those produced by the National Library of Medicine (NLM), to health professionals and healthcare consumers.
Over the past four years, your recommendations and feedback have contributed to MAR staff offering over 500 educational sessions and exhibiting at 129 meetings and conferences connecting nearly 20,000 constituents to quality, cost effective biomedical and health information resources. Through MAR funding, your organizations have reached an additional 7,000 health professionals and consumers. And, 316 organizations throughout our four-state region have joined the NN/LM, with the greatest number of new members coming from public libraries, followed by academic libraries supporting health-related professional programs, health organizations and clinics, community- and faith-based organizations, and K-12 libraries, schools and nurse associations. This speaks to the need for organizations providing health information services to have access to low cost, evidence-based biomedical and health information resources. Looking ahead, we anticipate that NN/LM MAR membership will continue to grow as the healthcare environment transforms in response to pressure to reduce costs, improve the quality of patient care, increase access to care, and promote wellness and health literacy.
In alignment with this vision for the future, we have proposed programs and services in the new cycle that build on our current successes and continue collaborative relationships with you to offer programs and tailor training to meet your health information needs; assist you in improving access to information and promotion of NLM resources through education and funding opportunities; and encourage your feedback to identify new organizations who will benefit from being part of the NN/LM.
In response to your comments and recommendations from our Regional Advisory Committee, Special Advisory Groups and Resource Libraries, our regular online webinars will continue. We also plan to continue symposia events which provide flexibility to collaborate with you to plan professional development activities that address current trends in the healthcare landscape and their impact on information access. These will be livestreamed when possible and recorded for future viewing. Our proposal outlines plans to pilot an 'unconference' to present an opportunity for an informal exchange of ideas and information on a topic of interest among attendees and serve as an avenue to support peer-to-peer learning and working collaborations.
We plan to focus outreach efforts to reach new populations who will benefit from the NN/LM and NLM resources including public health workers; Area Health Education Centers; community health workers; rural health clinics; Federally Qualified Health Centers; patient educators; extension professionals; public libraries; K-12 schools; soldiers, veterans and military families; community- and faith-based organizations; minority, underrepresented, refugee and immigrant populations; seniors; health sciences librarians; and community and 4-year colleges and universities. Locations in our region have been identified where we have not yet provided training, and we will make a focused effort to schedule site visits and organize group training in these areas. We also plan to develop new courses and offer consultation to address topics on environmental health literacy, health information programming, health literacy and cultural competency.
Finally, our proposal aims to support biomedical big data through programs that provide guidance on data management planning and assisting scientific researchers in finding appropriate data repositories to submit their data. We plan to draw upon the experts in our region to form a 'Big Data Working Group' that will support our efforts to create an innovative tiered educational program.
This is just a taste of what we submitted in our 2016-2021 proposal. Our programming and outreach is directed in response to feedback from you! If you are interested in being more involved in informing MAR programs or participating in outreach programs, contact me at rbarger@pitt.edu. Stay tuned for more information on the progress and status of the 2016-2021 RML application and get updates on all of our activities as they happen by joining our email list.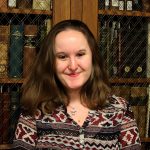 ABOUT Hannah Sinemus
Hannah Sinemus is the Web Experience Coordinator for the Middle Atlantic Region (MAR). Although she updates the MAR web pages, blog, newsletter and social media, Hannah is not the sole author of this content. If you have questions about a MARquee or MAReport posting, please contact the Middle Atlantic Region directly at nnlmmar@pitt.edu.
Email author View all posts by Hannah Sinemus