Get Ready, Get Set: Summer Reading 2016!
Posted by Hannah Sinemus on November 19th, 2015 Posted in: The MAReport
Tags: 2015 Issue 4
---
Consumer Connections
Lydia Collins, Consumer Health Coordinator
Summer reading programs are a long standing tradition for public libraries across the nation. It's an excellent way to encourage reading for children, teenagers and adults alike. Many libraries use the themes set by the Collaborative Summer Library Program (CSLP) or the Illinois Reading Enrichment and Development (iREAD) program. If your public library uses either of these themes, you are in luck as NN/LM MAR is gearing up to help you prepare. The 2016 summer reading theme from CSLP is "Wellness, Fitness, and Sports" and for iREAD it is "Read-For the Win!" Both summer reading themes involve a focus on health, wellness, sports and achievement.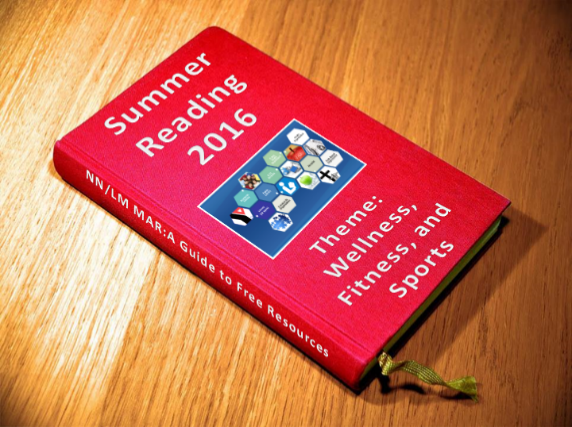 The National Library of Medicine (NLM) produces a variety of freely available resources that will work wonderfully with the 2016 summer reading themes. MedlinePlus has a variety of physical fitness and sports health topic pages that will provide you with access to information that can be shared with members of your community. Also note that "wellness" includes more than just sports and fitness. Holistic wellness includes health topics such as mental health, environmental health, disaster and emergency preparedness, nutrition, doctor-patient communication, pet health and even internet safety. NLM's resources are available across the lifespan including ToxMystery to help young children explore environmental health and NIHSeniorHealth to allow older adults to locate relevant health information and many more.

If you are interested in learning more about resources to support your summer reading 2016 program, then tune in for the February and March 2016 NN/LM MAR Boost Box sessions.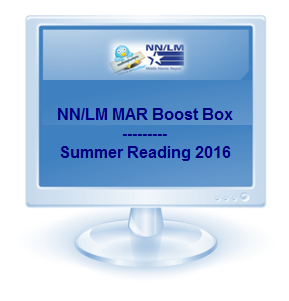 What: Gear Up for Summer Reading 2016: Resources for Adults and Seniors
CEs Offered: 1 MLA CE
When: Tuesday, February 9, 2016 / Noon – 1pm ET
Where: Online at: https://webmeeting.nih.gov/boost2
What: Summer Reading 2016 Playground: Resources for Children and Teens
CEs Offered: 1 MLA CE
When: Tuesday, March 8, 2016 / Noon – 1pm ET
Where: Online at: https://webmeeting.nih.gov/boost2
Additional information will be posted to the NN/LM MAR Training & Education page in early 2016.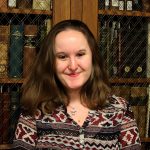 ABOUT Hannah Sinemus
Hannah Sinemus is the Web Experience Coordinator for the Middle Atlantic Region (MAR). Although she updates the MAR web pages, blog, newsletter and social media, Hannah is not the sole author of this content. If you have questions about a MARquee or MAReport posting, please contact the Middle Atlantic Region directly at nnlmmar@pitt.edu.
Email author View all posts by Hannah Sinemus