Good news for DOCLINE users
Posted by Hannah Sinemus on November 19th, 2015 Posted in: The MAReport
Tags: 2015 Issue 4
---
Sharing & Caring
Michelle Burda, Network and Advocacy Coordinator
The National Library of Medicine released a new version of DOCLINE, DOCLINE 5.2 on October 14, 2015.
The enhancements you will find in this updated version is the result of NLM responding to user needs.
Enhancements to this version of DOCLINE include the ability for lenders to set a standard weekly schedule of when the library provides ILL service and the ability for libraries to schedule multiple upcoming "out of office" dates without RML approval, along with a calendar widget.
All DOCLINE libraries ILL service will initially be set to the default setting of providing service seven days a week. We are asking all DOCLINE participants to update their library's schedule in order for you to provide an accurate schedule that reflects your regular availability to fill incoming lend requests.
The following are answers to questions you may have about the key improvements to DOCLINE ILL service schedule.
What is the minimum number of days a library must provide ILL service?
Answer: The minimum level of ILL service is two days per week.
Where is the Out of Office Tab?
Answer: This tab has been replaced by the Schedule tab. The Schedule tab contains new library ILL Schedule features, in addition to enhanced 'Out of Office' date setting functionality.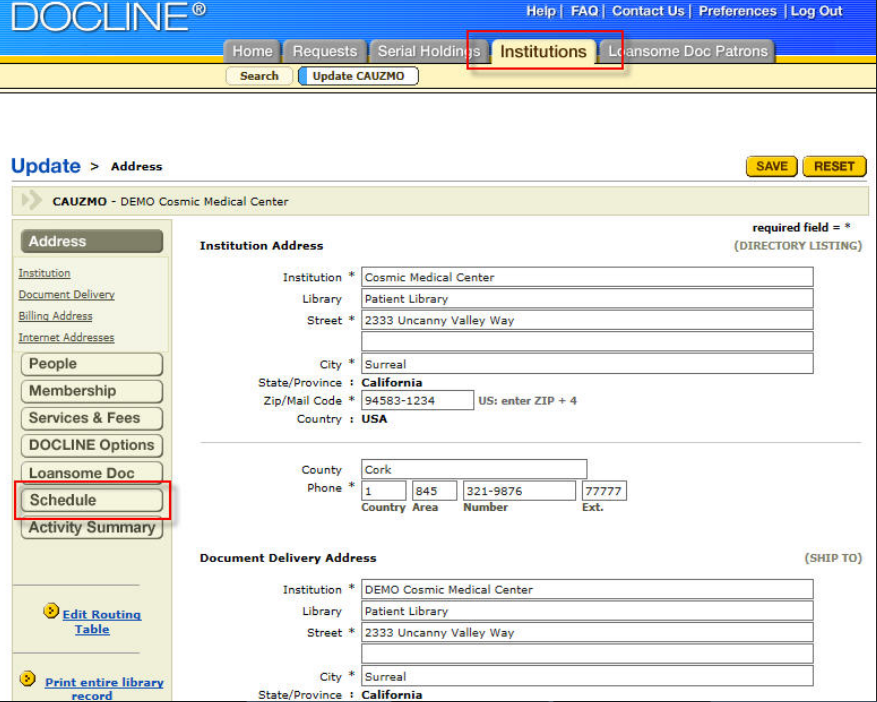 The New Schedule Tab
What are the new enhancements for setting myself temporarily inactive?
The Schedule tab gives users the ability to:
Set themselves "Temporarily Inactive" without RML approval.
Set multiple date ranges when the library will be closed. A calendar widget has been added for convenience in selecting dates.
Saved date ranges are displayed in a table. Added date validation prevents errors in re-activation dates caused by transposed years.
Active/Inactive Calendar. Calendar shows dates library is open and closed. Reflects choices made in ILL Schedule, as well as Out of Office dates. Calendar display is limited to dates that are less than a year in the future.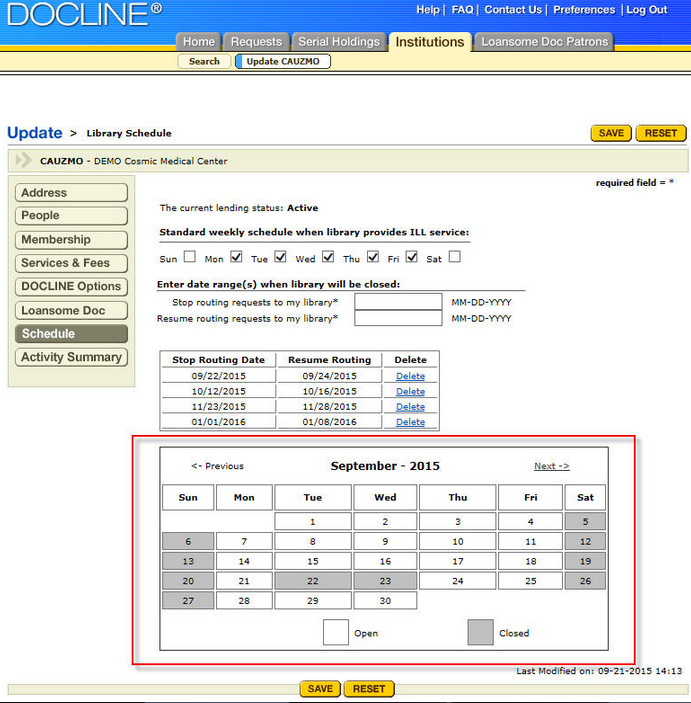 What is the new Search feature?
The Search feature has added these filters for "Temporarily Inactive", "Days of Service", and "Borrow Only Libraries".
The new feature for the ILL Services and Membership area of the "ILL view" allows you to see days of service.
If you have any questions concerning the new DOCLINE 5.2 you can view full documentation or email your questions to your MAR Network and Advocacy Coordinator Michelle Burda, mburda@pitt.edu.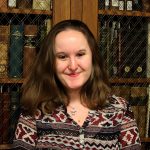 ABOUT Hannah Sinemus
Hannah Sinemus is the Web Experience Coordinator for the Middle Atlantic Region (MAR). Although she updates the MAR web pages, blog, newsletter and social media, Hannah is not the sole author of this content. If you have questions about a MARquee or MAReport posting, please contact the Middle Atlantic Region directly at nnlmmar@pitt.edu.
Email author View all posts by Hannah Sinemus