Meeting Health Professionals Where They Meet
Posted by Hannah Sinemus on November 19th, 2015 Posted in: The MAReport
Tags: 2015 Issue 4
---
Out and About
Kate Flewelling, Outreach Coordinator
Are you a librarian who works with health professionals? Are you interested in learning more about your clientele and their information needs? Are you looking to expand your own professional development?
Consider attending a health professional conference, workshop or webinar!
As Outreach Coordinator at MAR, my primary outreach audience is health professionals unaffiliated with a medical library. In order to reach that audience, I exhibit at conferences targeting clinicians, mental health providers and public health workers. To better understand their needs, I often attend conference sessions. At recent conferences, I learned about health disparities with physician assistants; heard from the Physician General of Pennsylvania with emergency planners; presented a poster on EBM resources to Federally Qualified Health Centers; and spoke with many, many health professionals about their research needs. Even scanning the agendas of such meetings can help librarians get a sense of current trends and priorities.
Of course, most librarians who work with health professionals work with multiple disciplines and most do not have the time or funding to attend multiple conferences a year. Here are some tips for adding health professional-centric trainings to your professional development rotation.
Ask your patrons where they get their professional development
Your health professional patrons will know about local conferences. You can also use the Organizations list on MedlinePlus to find national health professional organizations, most of which will have state or regional chapters.
Consider submitting a workshop or poster
Once you find a conference you would like to attend, consider submitting an abstract to present. Your workplace will more likely fund your attendance if you have a presentation. Take a look at MAR's presentation's page for inspiration. Do you have a good relationship with a local faculty member or clinician? Consider submitting a joint abstract demonstrating collaboration possibilities with libraries. Note: Most conferences have a call for abstracts several months before the conference, so this tip requires some preplanning.
Look for funding opportunities
Some conferences will exchange partial or full registration for volunteer hours. I am attending a conference next year that is outside the scope of my job and am getting my registration covered by doing a "workshare" with the organization sponsoring the conference. If funding is an issue, it's worth asking conference planners if this is an option.
NN/LM MAR provides professional development funding, as well as funding to exhibit at health professional conferences. The next call for applications will be in Spring 2016.
Do you work with the Public Health workforce, faculty or students? The Public Health and Health Administration Section of the Medical Library Association administers a stipend for librarians to attend the American Public Health Association. The next call for applications will be in Summer 2016.
Take advantage of no-cost training
You might be surprised at how much you can learn by attending free events and online training. If you are at an academic institution, check out the offerings of clinical departments. At a large university, one could take a different workshop or listen to a new speaker every day. To learn about such offerings one only needs to check department bulletin boards or online calendars. Most hospitals host Grand Rounds, hour long lectures on a clinical topic.
Webinars are an increasing source of professional development. Many health professional organizations offer webinars to their members—some of these might have a cost, but many are free. PhPartners.org maintains a list of upcoming webinars with a public health focus as well as other sources of online training.
Attending training designed for health professionals can help librarians gain credibility among their patrons and expand their understanding of patron needs. Check out your local opportunities!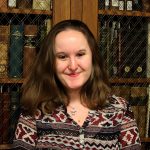 ABOUT Hannah Sinemus
Hannah Sinemus is the Web Experience Coordinator for the Middle Atlantic Region (MAR). Although she updates the MAR web pages, blog, newsletter and social media, Hannah is not the sole author of this content. If you have questions about a MARquee or MAReport posting, please contact the Middle Atlantic Region directly at nnlmmar@pitt.edu.
Email author View all posts by Hannah Sinemus