Let Technology Be Your Guide
Posted by Hannah Sinemus on February 26th, 2016 Posted in: The MAReport
Tags: 2016 Issue 1
---
Cybercast
Ida Joiner, Technology Coordinator

Libraries are now technology hubs where people of all ages gather, learn, create, and share some of the latest and greatest technology.
Upon entering the library, you just might encounter a robot greeting you at the front door; or a 3D printer where you can print a missing chess piece or prosthetic limb for a friend injured in an accident; or attend the World Cup Soccer Match through Virtual Reality. Welcome to the modern library thanks to technology!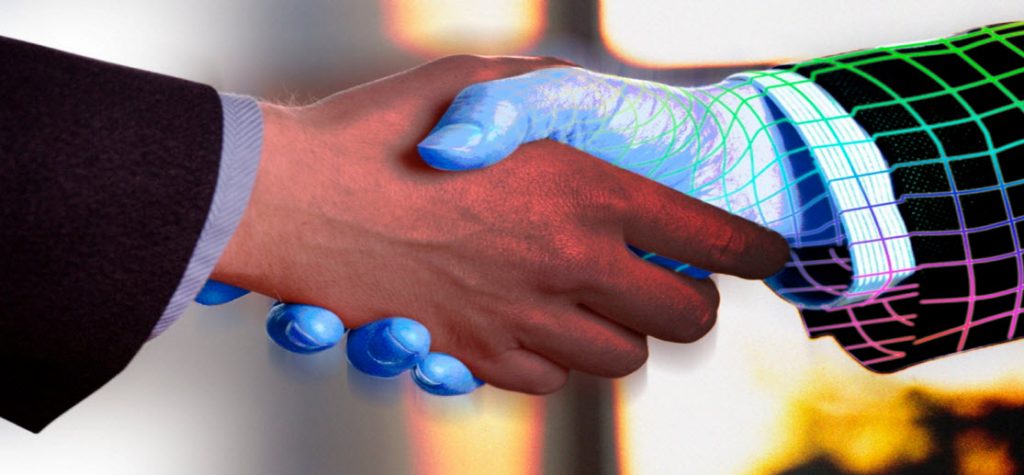 In this article, I will introduce some of the technologies that we will cover in more detail in the quarterly TechTime webinar: "Not Just for Geeks: Let Technology Be Your Guide."
3D printing, also called rapid prototyping or additive manufacturing, is manufacturing gone digital. A digital design file, created in two dimensions on the screen, can be rendered as a 3-dimensional real-world object. 1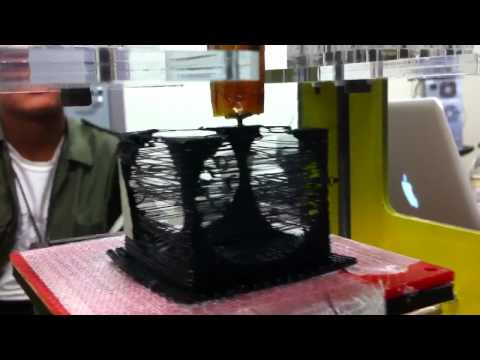 3D printing works in such a way that a design of the object you want to print becomes the virtual blueprint for the printer by using computer-aided design (CAD) software. It translates the concept into code instructions that tell the printer how to build the layers that will form the model. As the layers are built, the material fuses together to create the final product.2
Today 3D printing is opening up a whole new world of printed potential, from prosthetic limbs, organs and blood cells to plane parts, jewelry, toys, car parts, clothing and even medicine.
3D printing has gained in popularity over the years as the price has dropped from more than $100,000 to less than $500 for home use. Now you can design and print your own objects or if you aren't a designer, there are free and low cost databases to download models such as the NIH 3D Print Exchange Program, MakerBot's Thingiverse, and Top 10 3D Model Databases for 3D Printing.
Imagine being able to use 3D printing to create your own favorite pizza, chocolate, or pancakes; or a replica of a replacement skull after suffering severe head trauma from a car accident; or a prosthetic limb from an industrial accident? 3D printing can be used to build all of these.
There are so many uses for 3D printing that we haven't discovered yet. Another emerging technology that is growing by leaps in bounds in every facet of our lives is Robotics and Smart Robots.
Robotics / Smart Robots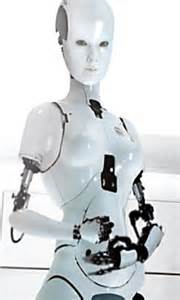 Robotics is the study of robots. A robot is a machine that does routine tasks. They can carry out complex series of actions automatically, especially ones programmed by a computer.
You can think of the word "robot" to mean any man-made machine that can perform work or other actions normally performed by humans, either automatically or by remote control.
Smart or Intelligent robots, on the other hand, can learn from their environments and experience and build on their capabilities based on that knowledge and adapt.
A smart robot can predict human actions with surprising accuracy. Unlike simpler robots that can carry out only pre-programmed tasks, smart robots can observe a person's movements and make predictions about what they might lead to next.3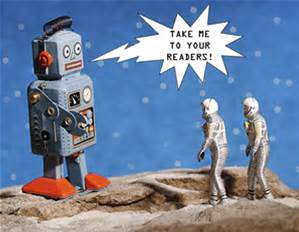 Think of this in terms of a robot knowing your next move and planning for it. Are you thinking chess right now? Or a robot that senses that you are almost finished with your cup of tea, and immediately re-fills it while engaging you in conversation. Or a robot while driving your, car scans the road several miles ahead and takes an alternate route while you are hosting an online meeting in the backseat. That's a Smart Robot!
To learn more about these and other emerging technologies and how they are used in libraries, check out the upcoming TechTime webinar: Not Just for Geeks: Let Technology Be Your Guide on Tuesday, April 26, 2016 at 2 pm.
References
Gutsche, Betha. 3D Printers: a revolution headed for your library. November 9, 2015. Available at: https://www.webjunction.org/news/webjunction/3D_Printer_Revolution.html
3D Printing. Wikipedia. Available at: https://en.wikipedia.org/wiki/3D_printing
Palermo, Elizabeth. Smart Robot Tends to Your Every Need. Tech News Daily. May 3, 2013. Available at: http://news.discovery.com/tech/robotics/smart-robots-130503.htm Accessed 2016, February 26.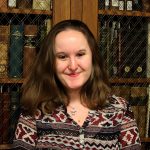 ABOUT Hannah Sinemus
Hannah Sinemus is the Web Experience Coordinator for the Middle Atlantic Region (MAR). Although she updates the MAR web pages, blog, newsletter and social media, Hannah is not the sole author of this content. If you have questions about a MARquee or MAReport posting, please contact the Middle Atlantic Region directly at nnlmmar@pitt.edu.
Email author View all posts by Hannah Sinemus