Let me introduce you to NEL
Posted by Hannah Sinemus on February 27th, 2016 Posted in: The MAReport
Tags: 2016 Issue 1
---
Sharing & Caring
Michelle Burda, Network and Advocacy Coordinator
NEL is the Nutrition and Evidence Library composed of nutritionists and librarians who specialize in performing systematic reviews within the USDA's Center for Nutrition Policy and Promotion (CNPP). NEL is supported by the Office of Nutrition Guidance and Analysis within the Center.
Using a formal systematic method for appraising and synthesizing food and nutrition related research, the systematic review is designed to minimize bias, maximize transparency and deliver relevant timely research that can be used to provide the scientific foundation for federal policies, programs and recommendations for future research.
For Americans, NEL is a key government resource that makes free, current and reliable food and nutrition information available to everyone.

What you can find on NEL
Users can access documentation from each step of the systematic review process for topics related to the relationships between diet and nutrient intakes and health outcomes that may impact federal policy and programs.
This includes:
Research questions
Literature selection criteria (both inclusion/exclusion criteria)
Search strategies
List of included and excluded studies
Assessment of the risk of bias included studies
Evidence summaries and tables
Key findings
Graded conclusion statements
Research recommendations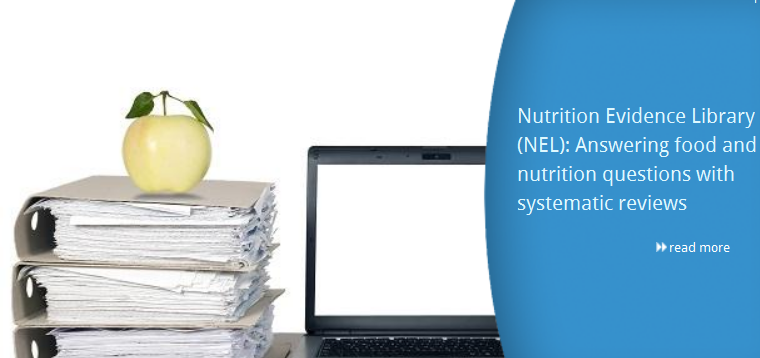 Popular NEL systematic review topics include:
Also useful is the A-Z index of systematic review questions.
The following question was answered using the scientific evidence found using one of NEL's systematic reviews. This question can be found under the A- Z index Topic: Energy balance (Body Weight).
What Is the Relationship Between Eating Out and Take-away Meals and Body Weight in Children and Adults?
Conclusion
Among adults, moderate evidence from prospective cohort studies in populations 40 years of age or younger at baseline indicates higher frequency of fast-food consumption is associated with higher weight, BMI and risk for obesity.
Among children, limited evidence from prospective cohort studies in populations eight to 16 years of age at baseline suggests that higher frequency of fast-food consumption is associated with increased adiposity; BMI Z-score; or risk of obesity during childhood, adolescence and during the transition from adolescence into adulthood.
Insufficient evidence is available to assess the relationship between frequency of other types of restaurant and takeout meals and body weight outcomes in adults and children.
Grade
Moderate: Adults and fast-food consumption
Limited: Children and fast-food consumption
Not assignable: Non-fast-food consumption in adults and children
Click here for more information about grading.
To read the full report click here.
Not only does NEL provide excellent information but it is a good reference tool for those who are new to performing systematic reviews or for librarians or other educators who want to introduce their students or the general public to the use and purpose of systematic reviews in research.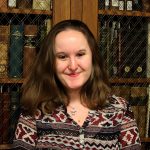 ABOUT Hannah Sinemus
Hannah Sinemus is the Web Experience Coordinator for the Middle Atlantic Region (MAR). Although she updates the MAR web pages, blog, newsletter and social media, Hannah is not the sole author of this content. If you have questions about a MARquee or MAReport posting, please contact the Middle Atlantic Region directly at nnlmmar@pitt.edu.
Email author View all posts by Hannah Sinemus