5 Years and Counting: Reflections of a Consumer Health Coordinator
Posted by Hannah Sinemus on May 31st, 2016 Posted in: The MAReport
Tags: 2016 Issue 2
---
Consumer Connections
Lydia Collins, Consumer Health Coordinator
This month marks the beginning of the new, 2016-2021 MAR grant cycle. I am very appreciative of the previous 5 years I've had as the Consumer Health Coordinator at MAR. The opportunity to work under excellent leadership and with a team of supportive colleagues has been rewarding.
However, what has truly made this job fulfilling are the opportunities I've had to meet and learn from the amazing library staff, community and faith based leaders and K-12 educators and health professionals in our region. I walked into this position not quite knowing what to expect. I had a job description and a scripted outline of objectives to help guide me, yet my job definitely evolved over time.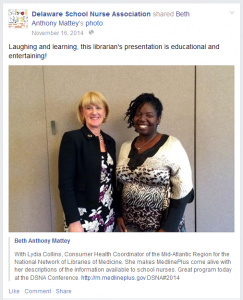 The role of the Regional Medical Library is to support collaboration, training, and funding opportunities for health centers, health departments, community/faith organizations, as well as the various libraries and schools throughout the region. I'm pleased to say that I feel we've been able to do that in varying degrees and I look forward to building upon the work of the past five years in this next cycle. The relationships that I have formed with the State Libraries and associations, K-12 schools and organizations, and community and faith based organizations have consistently informed my work. It has been a busy five years full of exhibits, conference presentations, site visits, webinars, reporting and overseeing funded awards.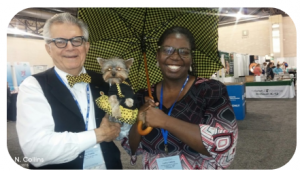 Working with MAR network members in these varied capacities has shown me how dedicated and skilled they are in making amazing things happen on shoestring budgets and with limited staff. I've been in all types of libraries, schools, and community and faith based organizations (rural, suburban, & urban). The staff of these very different agencies have consistently shown me that they truly care for their communities. Health outreach in some of these settings is relatively new and in others it has been going strong and growing over the years. It is my hope that the fruits of my labor will continue to make health outreach and programming in my target population areas (public libraries, K-12 schools, community-faith based organizations, senior, veterans and military families, immigrant and refugees, and minority and underrepresented groups) easier to implement with the use of freely available resources from the National Library of Medicine and suggestions on creative and engaging activities.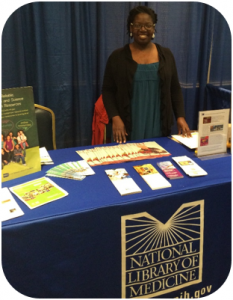 My major accomplishments within the first contract include surviving the implementation of the Affordable Care Act and supporting public libraries to the best of my ability. I've also created several NN/LM classes aimed at K-12 educators and K-12 health professionals. The newest class that I hope you will consider taking is Activate, Collaborate, and Educate: Health Outreach and Programming in Your Community which focuses on helping you to plan a health outreach or program for those you serve. Keep an eye on the MAR Training Schedule to see when it will be offered again. If you are interested in beginning health outreach in a K-12 school, community or faith based organization or public library, please feel free to contact me for ideas and resources.
This experience as the consumer health coordinator at MAR has been priceless and I look forward to working with MAR network members as we move forward.
Activate, Collaborate, and Educate: Health Outreach Programming in Your Community: https://nnlm.gov/classes/program
Health Outreach and Programming Resource Guide: https://nnlm.gov/mar/guides/programming-class
MAR Training Schedule: http://nnlm.gov/mar/training-schedule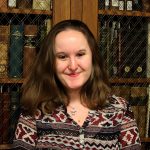 ABOUT Hannah Sinemus
Hannah Sinemus is the Web Experience Coordinator for the Middle Atlantic Region (MAR). Although she updates the MAR web pages, blog, newsletter and social media, Hannah is not the sole author of this content. If you have questions about a MARquee or MAReport posting, please contact the Middle Atlantic Region directly at nnlmmar@pitt.edu.
Email author View all posts by Hannah Sinemus