Be Involved in Informing MAR Programs
Posted by Hannah Sinemus on May 31st, 2016 Posted in: The MAReport
Tags: 2016 Issue 2
---
MAR Highlights
Renae Barger, Executive Director
Last month the National Library of Medicine (NLM) announced the award of new, five-year cooperative agreement grants to institutions that will serve as Regional Medical Libraries (RMLs) in the eight regions of the National Network of Libraries of Medicine (NN/LM). Awards also included five National Coordinating Offices which will coordinate and support training, evaluation, web services, DOCLINE support services, and public health information access in all regions. These agreements began on May 1. MAR staff is enthusiastic to continue as the RML from the University of Pittsburgh office. Additionally, the University of Pittsburgh will be home to the National Web Services Office which develops and maintains web services and infrastructures for NN/LM public and internal needs.
The NN/LM program remains vital in NLM's outreach efforts to health professionals and the public to increase awareness of, facilitate access to, and provide training in the use of NLM's many web-based information resources; coordinate basic Network services such as interlibrary loan; and work to improve the supporting infrastructure for health sciences libraries. The goal of the NN/LM is to provide access to accurate and up-to-date health information to health professionals, patients, families and the general public, with an emphasis on minority and other underserved populations.
In this current cooperative agreement, a National Network Steering Committee (NNSC) has been implemented with an emphasis on improving transparency, collaboration, evaluation, and outcomes at a national level. Barbara Epstein and I represent MAR on the NNSC.
Regionally, we will focus outreach efforts to reach new populations and organizations providing health information services that will benefit from access to the NN/LM and NLM's evidence-based biomedical and health information resources. These include: public health workers; community health workers; patient educators; extension professionals; staff at Area Health Education Centers, rural health clinics, and Federally Qualified Health Centers; health sciences librarians; librarians and staff at public libraries, K-12 schools, community colleges and other 2 and 4 year colleges and universities; seniors; soldiers, veterans and military families; community- and faith-based organizations; and minority, underrepresented, refugee and immigrant populations. As you can imagine, this is a tall order! Therefore, as in the past contract cycle, we are assembling advisory groups to guide our efforts in reaching constituents of these target populations.
MAR Special Advisory Groups (SAGs) for 2016-2021 are:
Academic will focus on librarians, faculty, students and staff at university health centers at community colleges, and other 2- and 4-year colleges supporting health sciences programs, as well as other disciplines where NLM resources are useful, such as health and science education, library science, emergency management, and environmental health.
Consumer Health will focus on reaching consumers through library staff at public libraries and schools, school nurses, K-12 health and science educators, and staff at community- and faith-based organizations.
Health Sciences will focus on health sciences librarians and consist of appointed representation from regional MLA chapters and other health sciences library groups.
Hospital Services will focus on hospital librarians, and others providing biomedical and health information services in the hospital setting including nurses, patient educators, continuing medical education coordinators and others.
Health Professionals and Public Health Workers will focus on health professionals without access to a medical library, with an emphasis on those working in minority and underrepresented communities, public health workers; community health workers, extension professionals, and staff at Area Health Education Centers, rural health clinics, and Federally Qualified Health Centers.
Much of our programming and outreach is directed in response to feedback from our advisory groups. SAG members are generous professionals representing the diversity of our region and target populations. They unselfishly volunteer their time and expertise to enthusiastically endorse the NN/LM mission. SAG members are active partners in the development, assessment and advancement of health information programming throughout our region. Specifically, SAG members:
Advise MAR staff on programs to improve health professionals' and consumers' awareness of and access to biomedical and health information resources, with an emphasis on NLM resources;
Assist MAR staff in assessing health information needs by monitoring activities in their state, regional area, and profession;
Identify partner organizations, training and funding opportunities to promote NLM resources;
Serve as ambassadors throughout the region and among their constituencies in furthering the goals of and encouraging participation in NN/LM and NLM programs
SAG membership is rotating, with members serving 1 or 2 year terms. Meetings are held virtually on a quarterly basis.
If you are interested in being more involved in informing MAR programs, consider volunteering to serve on one of our SAGs. Applications are being accepted through June 24.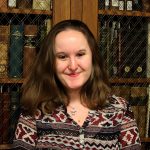 ABOUT Hannah Sinemus
Hannah Sinemus is the Web Experience Coordinator for the Middle Atlantic Region (MAR). Although she updates the MAR web pages, blog, newsletter and social media, Hannah is not the sole author of this content. If you have questions about a MARquee or MAReport posting, please contact the Middle Atlantic Region directly at nnlmmar@pitt.edu.
Email author View all posts by Hannah Sinemus