Introducing Clinical eCompanion
Posted by Hannah Sinemus on May 31st, 2016 Posted in: The MAReport
Tags: 2016 Issue 2
---
Out and About
Kate Flewelling, Health Professions Coordinator
Are you a primary care clinician looking for a reliable point of care tool? Are you a health sciences librarian who gets requests from unaffiliated health professionals? NN/LM MAR is pleased to announce a new website: Clinical eCompanion.
Clinical eCompanion searches over a dozen free reliable health information resources at once and delivers high-quality relevant results.

National Library of Medicine Resources:
DailyMed
Dietary Supplement Label Database (DSLD)
PillBox
MedlinePlus
HealthReach
PubMed Free Full-Text
PubMed Health
Other Resources:
ARUP Consult: the Physicians Guide to Laboratory Test Selection and Interpretation
Centers for Disease Control & Prevention A-Z index and MMWR
Effective Health Care Program Research Summaries, Reviews, and Reports (AHRQ)
MedScape: Drug Interaction Checker
National Guideline Clearinghouse
National Health Service (UK) Evidence Search
Radiopaedia.org
The U.S. Preventive Services Task Force (USPSTF)
USPSTF AHRQ ePSS
ICD 10 Lookup Tool
Clinical eCompanion was developed by librarians at the University of Pittsburgh's Health Sciences Library System, over the course of three NN/LM MAR funded projects that demonstrated the feasibility, usability and validity of the system. In the final project, thirty primary care providers used the site to answer real-time clinical questions over the course of the month. The participants found that the site is current, relevant and complete.
The project team recently presented the results of their work:
Wessel CB, Dahm JJ, LaDue J. Clinical eCompanion: Development of a Point-of-Care Information Tool. Paper presented at: Mosaic '16. joint meeting of the Medical Library Association (MLA), the Canadian Health Libraries Association/Association des bibliothèques de la santé du Canada (CHLA/ABSC), and the International Clinical Librarian Conference (ICLC); 2016 May 13-18; Toronto, ON.
Clinical eCompanion is not designed or meant to be a replacement for subscription-based point of care and decision support tools. Not all primary care clinicians have access to such resources. Anyone can use Clinical eCompanion to find patient handouts in multiple languages, clinical practice guidelines, drug interactions, ICD 10 codes, and other essential point of care information without relying on Google or other time consuming search techniques.
Join me at the next NN/LM MAR Boost Box on June 14 from noon-1pm ET for a demonstration of Clinical eCompanion. Health professionals and librarians are welcome to this presentation. Registration is required.
Do you have questions or comments about Clinical eCompanion? Would you like to schedule an online training session for your practice or library? Please contact me.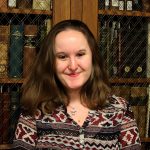 ABOUT Hannah Sinemus
Hannah Sinemus is the Web Experience Coordinator for the Middle Atlantic Region (MAR). Although she updates the MAR web pages, blog, newsletter and social media, Hannah is not the sole author of this content. If you have questions about a MARquee or MAReport posting, please contact the Middle Atlantic Region directly at nnlmmar@pitt.edu.
Email author View all posts by Hannah Sinemus