Making Sense of Numbers: Understanding the Issues in Numeracy Literacy
Posted by Hannah Sinemus on May 31st, 2016 Posted in: The MAReport
Tags: 2016 Issue 2
---
Sharing & Caring
Michelle Burda, Education & Health Literacy Coordinator
Numeracy literacy is not only a problem for individuals receiving health information but also for those providing information that contain numbers.
In two recent reports, health literacy experts addressed the numeracy issue of patients and providers.1,2 As with low health literacy, poor numeracy skills affect the decision making and management of one's health. An individual's ability to understand and then use this information can be affected by the way the information is presented. Even people with high literacy and numeracy levels may be unsure and confused by the way risks and benefits of treatments are communicated to them.
The US government's precision medicine initiative (PMI) cohort program calls for recruiting "1 million direct volunteers who would consent to be part of the PMI cohort and agree to be recontacted, undertake a PMI baseline health exam, and provide a biospecimen. They would share available health data by either directing their electronic health record (EHR) data to the PMI –CP and/or by undergoing an initial exam with a health care provider3." The hope is to recruit volunteers from diverse social, racial/ethnic, socioeconomic backgrounds and all gender and ages. With volunteer participation comes the responsibility of explaining to the general population what is required and the risk and benefits of their participation.
As we move forward in healthcare communications we need to prepare our healthcare providers and community liaisons with educational opportunities to develop the necessary communication skills to present numeracy information in a way that people will understand.
In order to start the education process NN/LM MAR is offering a class Making Sense of Numbers: Understanding Risks and Benefits. Learning How to Communicate Health Statistics. The class was developed as a basic introduction for healthcare providers to understand their role in risk communication and health numeracy in patient care. One of the objectives is to understand risk and benefits statistics from a patient's perspective and that communication of numbers must be clear and easy to understand. In this 1.5 hour class, participants will also be introduced to several tools that will help in the development of educational materials. The audience for this class is anyone providing health information to the general public, including healthcare instructors, public and medical librarians, and patient educators.
This class will be offered online Thursday July 14, 1:30 PM. To register, go to:
http://nnlm.gov/mar/training/register.html%20?schedule_id=3993
Please contact Michelle Burda for additional information or questions.
References: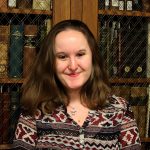 ABOUT Hannah Sinemus
Hannah Sinemus is the Web Experience Coordinator for the Middle Atlantic Region (MAR). Although she updates the MAR web pages, blog, newsletter and social media, Hannah is not the sole author of this content. If you have questions about a MARquee or MAReport posting, please contact the Middle Atlantic Region directly at nnlmmar@pitt.edu.
Email author View all posts by Hannah Sinemus