Continuing Education Opportunity: Mental Health First Aid
Posted by Hannah Sinemus on July 11th, 2016 Posted in: Education, General (All Entries)

---
The New York-New Jersey Chapter of the Medical Library Association is pleased to sponsor this important workshop!
Mental Health First Aid: http://www.nynjmla.org/blog/continuing-education/
Date: Tuesday, July 19, 2016
Time: 8:30am-5:00pm
Location: NYIT Manhattan Campus Auditorium 16 W. 61st St., 11th floor, New York, NY 10023-7692
Cost: NY-NJ MLA Members or Students: $10   Non-Members: $15 (includes breakfast and a snack break)
Mental Health First Aid is an education program designed to improve participants' knowledge and modify their attitudes and perceptions about mental health and related issues, including how to respond to individuals who are experiencing one or more acute mental health crises (i.e., suicidal thoughts and/or behavior, acute stress reaction, panic attacks, and/or acute psychotic behavior) or are in the early stages of one or more chronic mental health problems (i.e., depressive, anxiety, and/or psychotic disorders, which may occur with substance abuse). Librarians, or anyone working in a public service capacity would benefit from this workshop.
Participants will learn:
Risk factors, warning signs, and symptoms for a range of mental health problems, including co-morbidity with substance use disorders
The impact and prevalence of mental health problems
Common support and treatment resources
Participants will also learn a five-step action plan, known as ALGEE, for use when providing Mental Health First Aid to an individual in crisis:
A–Assess for risk of suicide or harm
L–Listen non-judgmentally
G–Give reassurance and information
E–Encourage appropriate professional help
E–Encourage self-help and other support strategies
Mental Health First Aid is listed in the Substance Abuse and Mental Services Administrations' (SAMHSA) National Registry of Evidence-based Programs and Practices: http://legacy.nreppadmin.net/ViewIntervention.aspx?id=321). To learn more, visit http://www.mentalhealthfirstaid.org/cs/take-a-course/what-you-learn/.
MLA CE credits will not be awarded for this course, however participants will receive a certificate of completion from the City of New York's Thrive NYC initiative (https://thrivenyc.cityofnewyork.us/).
Please Note:  All participants must complete the entire workshop in order to receive their certificate of completion.
Presenters:
Martha Boomer is the Director of the New York City Administration for Children's Services Family Home Care Program.   She holds a Bachelor Degree in Biology and Psychology from Syracuse University and a Master's Degree in Sociology from Brooklyn College/CUNY.   Ms. Boomer has been active in children's health issues for over thirty years having worked for New York City's Administration of Children's Services and its counterpart the Human Resources Administration.  She is certified as both an Adult and a Youth Mental Health First Aid Trainer.
Angela Taylor is currently employed with New York City- Administration for Children 's Services.  A graduate of St. Joseph's College, Ms. Taylor is certified as both an Adult and Youth Mental Health First Aid Trainer.
Space is limited! Register at http://www.nynjmla.org/blog/continuing-education/.
If you have any questions, please contact NY-NJ MLA CE Committee Members: Mahnaz Tehrani at mtehrani@nyit.edu, Trina Keith at latrina.keith@einstein.yu.edu or Nancy Glassman at nancy.glassman@einstein.yu.edu.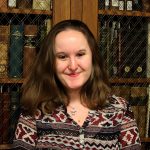 ABOUT Hannah Sinemus
Hannah Sinemus is the Web Experience Coordinator for the Middle Atlantic Region (MAR). Although she updates the MAR web pages, blog, newsletter and social media, Hannah is not the sole author of this content. If you have questions about a MARquee or MAReport posting, please contact the Middle Atlantic Region directly at nnlmmar@pitt.edu.
Email author View all posts by Hannah Sinemus