Visit the New Tox Town Page on Perfluorooctanoic Acid (PFOA)
Posted by Hannah Sinemus on July 11th, 2016 Posted in: Consumer Health, General (All Entries), Public Health

---
PFOA (perfluorooctanoic acid) is a man-made chemical that is toxic and persistent in the environment. It is used to make products resistant to heat and to repel oil, grease, stains, and water. Wondering how you might be exposed to PFOA or how it might affect your health? For answers to these questions and more, visit the Tox Town page on Perfluorooctanoic Acid (PFOA). The page is also available in Spanish.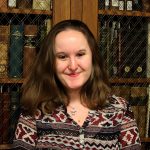 ABOUT Hannah Sinemus
Hannah Sinemus is the Web Experience Coordinator for the Middle Atlantic Region (MAR). Although she updates the MAR web pages, blog, newsletter and social media, Hannah is not the sole author of this content. If you have questions about a MARquee or MAReport posting, please contact the Middle Atlantic Region directly at nnlmmar@pitt.edu.
Email author View all posts by Hannah Sinemus