Announcing Exciting Plans at the HSLANJ Group Licensing Initiative
Posted by Hannah Sinemus on July 25th, 2016 Posted in: General (All Entries), In the Region

---
Exciting plans are underway, to enhance the HSLANJ Group Licensing Initiative and make your experience as a librarian easier, more streamlined, and better focused on your needs.
We have been meeting, working, and negotiating with vendors this summer, many of whom would like to talk directly with you. Thanks to greater participation among the HSLANJ GLI, and our collective group purchasing power, we are commanding the attention of vendors like never before!
Over the next several weeks, you will likely be receiving numerous emails inviting you to participate in surveys by vendors such as Ovid, BMJ, McGraw Hill, Springer, SAGE and others.
We understand how busy you are as a librarian, but we also encourage you to take time for each of these surveys. They are vital. Your answers will help shape future vendor offers through the HSLANJ GLI. Please answer all of the surveys that are sent your way if possible, regardless of how many times you have or haven't participated in the GLI. All opinions are needed!
A little food-for-thought…
Questions to consider as a preview to the surveys:
How can participation in the GLI be enhanced for your benefit?
Do you have content needs that are not being met through the GLI?
Thank you—we greatly appreciate your time and insights! And we look forward to sharing more exciting plans about the GLI very soon!
Sincerely,
Robb Mackes
Executive Director, HSLANJ
Project Manager, GLI
570-856-5952
rtmackes@gmail.com
The HSLANJ GLI is endorsed by the National Network of Libraries of Medicine (NNLM), MAR and SE/A, as the lead organization capable of assisting health sciences librarians obtain resources. 
Founded in 1972, HSLANJ is a non-profit organization which encourages the professional development and advancement of librarianship to improve the quality of library services provided by health care organizations.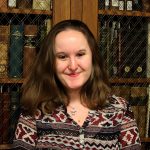 ABOUT Hannah Sinemus
Hannah Sinemus is the Web Experience Coordinator for the Middle Atlantic Region (MAR). Although she updates the MAR web pages, blog, newsletter and social media, Hannah is not the sole author of this content. If you have questions about a MARquee or MAReport posting, please contact the Middle Atlantic Region directly at nnlmmar@pitt.edu.
Email author View all posts by Hannah Sinemus