Research Data Management Education Modules
Posted by Hannah Sinemus on August 18th, 2016 Posted in: Education, Evaluation, Health Professionals

---
On behalf of Kevin Reed and Alisa Surkis, NYU School of Medicine:
We would like to request your participation in piloting research data management education materials for medical librarians. We are currently funded by a grant from the Big Data to Knowledge Initiative at NIH to develop a curriculum for medical librarians to facilitate their teaching research data management at their own institutions. There are two components to the training materials:
Part 1: Seven online modules (approximately three hours of content) designed to teach medical librarians about the practice and culture of research and best practices in research data management.
Part 2: A teaching toolkit including slides, scripts, and evaluation materials to teach an in-person introductory research data management class for researchers at your institution.
We are currently seeking participants to pilot part 1. Following that, we will seek out a subset of participants with whom to pilot part 2, which will involve structured observations of classes taught by the librarians at their institutions. All participants in piloting part 1 will be given access to the materials in part 2, regardless of whether or not they are part of the piloting of those materials.
My colleague, Alisa Surkis, and I have been teaching research data management to our fellow medical librarians at the past three MLA annual meetings, based on our own experiences in providing research data management services at NYU School of Medicine. We hope that the materials we have created here will make the core elements of that class more broadly available to facilitate the teaching of research data management at medical libraries across the United States.
If you intend to take these modules, please contact Kevin Read at kevin.read@med.nyu.edu or Alisa Surkis at alisa.surkis@med.nyu.edu to confirm your participation. You do not need to await a reply from us to begin taking the modules.  We are also available to answer your questions at any time.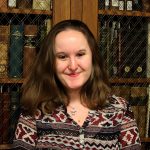 ABOUT Hannah Sinemus
Hannah Sinemus is the Web Experience Coordinator for the Middle Atlantic Region (MAR). Although she updates the MAR web pages, blog, newsletter and social media, Hannah is not the sole author of this content. If you have questions about a MARquee or MAReport posting, please contact the Middle Atlantic Region directly at nnlmmar@pitt.edu.
Email author View all posts by Hannah Sinemus