Focus on PubMed Commons
Posted by Hannah Sinemus on August 29th, 2016 Posted in: The MAReport
Tags: 2016 Issue 3
---
Academic Outreach
Elaina Vitale, Academic Coordinator
Three years ago the National Library of Medicine introduced a trial commenting system within PubMed. Intended to heighten discourse and encourage peer-to-peer criticism of research, PubMed Commons allows users to comment on all published materials within PubMed. PubMed Commons recently moved from trial to a permanent feature of PubMed—just in time to celebrate PubMed's 20th birthday! Within the existing comments are both supportive and critical thoughts from varied scholars and researchers, and frequently, discussions between authors and commenters. Transparency and study reproducibility are at the bedrock of scientific research–and librarians can look to the comments on PubMed Commons to promote and support this moving forward.

There are two user requirements to posting on PubMed Commons: users must have My NCBI accounts and users must be authors of publications in PubMed. Users cannot sign up with pseudonyms or nicknames. While these user restrictions limit discourse significantly, journal clubs are eligible for membership with a PubMed author serving as guarantor, and all comments are accessible to anyone. Learn more about the sign-up process, setting up an account and how to communicate on PubMed Commons here.
At this point, use of PubMed Commons by commenters has been low. Despite this, the quality of the existing comments is high, and PubMed Commons reports that about half of the comments are for clinical or health-related publications. Users can expect to find high-quality comments expanding the public record and pointing to further research and updates. Users can also look to the comments to find corrections and retractions, as well as links to related information. Below is an example of a recent exchange:
How can librarians promote study reproducibility with PubMed Commons? Librarians can point researchers to existing comments on publications. To see all titles with a comment, users can apply the following filters in PubMed: Nature [journal] AND "has user comments" or "has user comments" [filter]. Librarians can create and promote journal clubs at their institutions (see more about PubMed journal clubs here). For timely updates, librarians and users can use the #pubmedcommons hashtag, follow @PubMedCommons or follow the PubMed Commons blog.
Pubmed is already an essential first stop for those doing research in the biomedical field, and it is exciting to look to this new feature for even deeper study analysis, author interactions, and the potential for greater study reproducibility.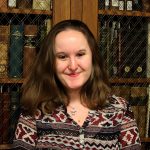 ABOUT Hannah Sinemus
Hannah Sinemus is the Web Experience Coordinator for the Middle Atlantic Region (MAR). Although she updates the MAR web pages, blog, newsletter and social media, Hannah is not the sole author of this content. If you have questions about a MARquee or MAReport posting, please contact the Middle Atlantic Region directly at nnlmmar@pitt.edu.
Email author View all posts by Hannah Sinemus