Celebrate Go4Life
Posted by Hannah Sinemus on August 29th, 2016 Posted in: The MAReport
Tags: 2016 Issue 3
---
Sharing & Caring
Michelle Burda, Education & Health Literacy Coordinator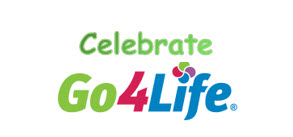 Be part of the second annual Go4Life Month by celebrating and promoting the successful exercise and physical activity campaign designed for adults 50 and older from National Institutes for Aging (NIA). A well rounded exercise program incorporates endurance, strength, balance, and flexibility and the free materials and exercise programs created by the NIA has it all.
During September and throughout the year, we are encouraging our MAR members to promote and sponsor exercise events and other related activities using the Go4Life® toolkit and other free materials. This year's theme is #Fit4Function, focusing on the practical benefits of exercise and physical activity, like being able to drive, carry groceries into the house, do yardwork, and walking the dog, activities that are important to all of us no matter our age.
Become a Partner Organization
Join the other 400 + organizations who are working to promote exercise and physical activity to adults 50 or older. To help you do this check out the highlighted free resources that are available to you, your library, organization or community group:
Go4Life Partner Toolkit
The Online Partner Toolkit has background information, suggested activities, and free materials you can use to incorporate Go4Life into your organization.
Activity ideas to get you started:
Sponsor a health fair, and include Go4Life materials.
Hold a wellness program, and include Go4Life materials.
Sponsor an exercise challenge, and offer Go4Life materials as rewards.
Invite a health expert to talk about the benefits of exercise, and use Go4Life handouts.
Make a Go4Life bulletin board to highlight exercise success stories.
Display Go4Life posters, infographic or flyers around your facility.
Incorporate articles written for you to use in your own newsletters or other communications about exercise and physical activity. They are easy to copy and paste right into a newsletter layout.
Share Go4Life on your website with one of the web badges. Using the various codes you can add your favorite badge to your website today!
Share exercise videos from the NIA YouTube channel by embedding them onto your own website or link to them in promotional emails, tweets, or Facebook posts.
Encourage individuals to sign up for Free Go4Life eNews. Get the latest motivational tips right in your inbox – or on your phone!
Organizations sign-up for the Partner News
Workout Programs and Exercise Guides*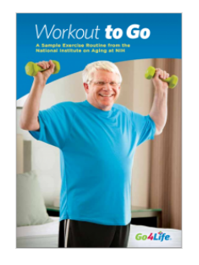 Workout to Go
For people who want to start exercising again or want to continue exercise programs while away from home or for beginners this booklet contains 13 easy-to-follow strength, balance, and flexibility exercises that you can do anytime, anywhere.
The guide is provided in various formats that can meet most user preferences.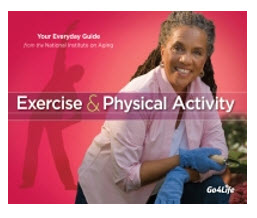 Exercise & Physical Activity: Your Everyday Guide from the National Institute on Aging
Another popular guide is the easy-to-read Exercise & Physical Activity: Your Everyday Guide from the National Institute on Aging available in English and Spanish. The Guide has photos and detailed exercise instructions, worksheets to help you track your progress, and tips on eating a healthy diet. It is filled with useful information, sample exercises, and real-life success stories to help you exercise safely, build up the benefits, and have fun! Order your own free copy of the Guide.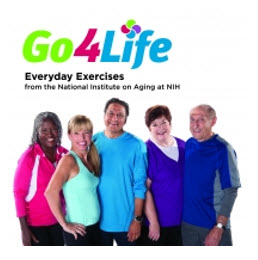 Go4Life DVD
This DVD features strength, balance, and flexibility exercises that can be done at home, at work, at the gym–almost anywhere.
Personal trainer Sandy Magrath and friends demonstrate the exercises and provide tips and success stories to motivate viewers to be more physically active. For those who are just starting out, getting back into exercise after a break, or stepping up their current activity level, this multi-part video and other Go4Life materials can help you create your own exercise program.
Order this DVD or see sample exercises from the DVD on the YouTube channel.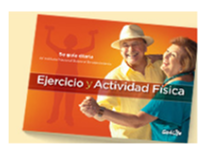 Spanish Resources
Go4Life materials in Spanish can help individuals understand the benefits of exercise, show them how to be more physically active, and motivate them to stay active over time.
Nunca es tarde para comenzar a hacer ejercicio/It's Never Too Late to Start Exercising (Fotonovela)
In this fotonovela you can join Teresita, Lucy, and Pepe as they incorporate Go4Life resources to fit more physical activity into their daily lives.
The National Institute on Aging at NIH also offers many other free healthy aging publications and resources in Spanish on everything from the safe use of medicines to preventing crime.
¿Tiene preguntas? Llame a la línea telefónica gratuita 1-800-222-2225. Se habla español.
If you want to learn more about the Go4Life program or have questions visit their FAQ page.
*When promoting any exercise program remember to remind individuals to consult a healthcare professional before they begin.
With so many choices, materials and resources NIA has made it easy for you to customize the GO4Life program to meet your organization's or library's needs. I know you will be successful whatever you do. We would love to hear about your programs or events. Please share or send your news to Michelle Burda at mburda@pitt.edu, mention @NNLMMAR on Twitter, or post to the NN/LM Middle Atlantic Region Facebook page.
Michelle Burda
mburda@pitt.edu
Phone: 412-624-1589
Education and Health Literacy Coordinator
National Network of Libraries of Medicine, Middle Atlantic Region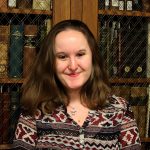 ABOUT Hannah Sinemus
Hannah Sinemus is the Web Experience Coordinator for the Middle Atlantic Region (MAR). Although she updates the MAR web pages, blog, newsletter and social media, Hannah is not the sole author of this content. If you have questions about a MARquee or MAReport posting, please contact the Middle Atlantic Region directly at nnlmmar@pitt.edu.
Email author View all posts by Hannah Sinemus