Looking Forward with New MAR Advisory Group Members
Posted by Hannah Sinemus on August 29th, 2016 Posted in: The MAReport
Tags: 2016 Issue 3
---
Director's Musings
Barbara Epstein, Director
MAR programs are augmented by including regular feedback from diverse stakeholders throughout our region. One way we do this is through our Special Advisory Groups (SAGs) which involve professionals throughout our region, representing librarians from public, school, hospital and academic settings; health professionals from a variety of backgrounds and staff from community organizations.
In July, MAR coordinators assembled volunteers to participate on four SAGs: Academic, Consumer Health, Hospital Services and Health Professionals and Public Health Workers. We are grateful to our SAG members who provide valuable guidance to us and serve as ambassadors throughout the region and among their constituencies in furthering the goals of the NN/LM. SAG membership runs on rotating one- or two- year terms to prevent stagnancy and allow for new members to be engaged and immersed in the NN/LM. Each group has quarterly, online meetings and ongoing listserv discussions.
Additionally, we have invited our regional MLA chapters and health sciences library associations to appoint a representative to participate on our Health Sciences Library SAG. MAR coordinators will work with this group to develop and offer programs that support health sciences librarians.
Stay updated by following minutes from our meetings on our website and consider volunteering next year, as members rotate off. If you are not able to participate on an advisory group, don't let that stop you from giving us your feedback. We welcome your suggestions for programs, target audiences and training opportunities that give MAR staff a chance to showcase NLM's many web-based information resources. Please do not hesitate to email your feedback to nnlmmar@pitt.edu.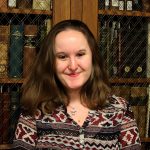 ABOUT Hannah Sinemus
Hannah Sinemus is the Web Experience Coordinator for the Middle Atlantic Region (MAR). Although she updates the MAR web pages, blog, newsletter and social media, Hannah is not the sole author of this content. If you have questions about a MARquee or MAReport posting, please contact the Middle Atlantic Region directly at nnlmmar@pitt.edu.
Email author View all posts by Hannah Sinemus