Oral Health
Posted by Hannah Sinemus on August 29th, 2016 Posted in: The MAReport
Tags: 2016 Issue 3
---
Out and About
Kate Flewelling, Health Professions Coordinator
Most people know that things like diet, physical activity and genetics play roles in maintaining good physical health. More and more, the public health community and others are promoting the importance of good oral health on a person's overall physical health. However, many people do not have access to quality dental care due to lack of insurance or accessible care.
Many states, such as Pennsylvania, are developing multi-sector oral health coalitions, to increase access to dental health services and promote good oral health hygiene. The Health Resources and Services Administration has an Oral Health and Primary Care Practice initiative to increase the ability of primary care clinicians to recognize and prevent oral health issues and to explore incentives for integrating oral health care into primary care.
In June, I participated in an amazing event to provide free dental care to underserved patients. MOM-n-PA conducts annual three day clinics in Pennsylvania. This year, the clinic was in Pittsburgh. Dentists, oral surgeons, dental hygienists and lay people volunteered their time and expertise to donate more than $800,000 worth of services. As a set-up volunteer, I got to see an empty convention center transform into a large dental clinic in hours.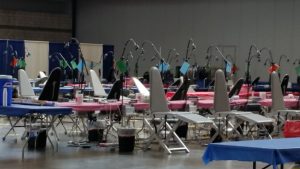 The National Library of Medicine has resources for those interested in researching oral health issues and for promoting good oral health.
Partners in Information Access for the Public Health Workforce has a Dental Public Health topic page that includes: Dental Public Health News, Discussion and Email Lists, Grants and Funding, Health Promotion resources, Literature and Guidelines, and Data sources.
Visitors to the site can also access pre-formulated PubMed searches on Healthy People 2020 Oral Health Objectives.
PubMed Health contains nearly 2000 systematic reviews and summaries of systematic reviews on oral health.
MedlinePlus has patient education materials on over 950 health topics in English and Spanish, including many oral health topics, including: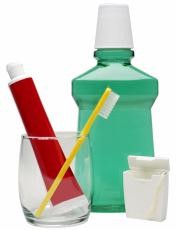 Clinicians can promote MedlinePlus to patients and clients by ordering free bookmarks, health record cards, "information prescription pads" and other materials through Information RX.
The National Network of Libraries of Medicine, Middle Atlantic Region, provides free training on National Library of Medicine and other health information resources. Please contact me at flewkate@pitt.edu to arrange an individual or group webinar.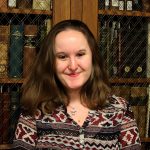 ABOUT Hannah Sinemus
Hannah Sinemus is the Web Experience Coordinator for the Middle Atlantic Region (MAR). Although she updates the MAR web pages, blog, newsletter and social media, Hannah is not the sole author of this content. If you have questions about a MARquee or MAReport posting, please contact the Middle Atlantic Region directly at nnlmmar@pitt.edu.
Email author View all posts by Hannah Sinemus