Finding Health Twitter Chats
Posted by Hannah Sinemus on October 26th, 2016 Posted in: Consumer Health, Education, Health Professionals, News from NLM/NIH, Public Health, Technology

---
From the NLM Outreach and Special Populations Branch:
Twitter chats are a great way for healthcare professionals to learn about resources related to specific health topics, raise public awareness of heath issues, and share their organization's resources with other professionals and the general public.  During a Twitter chat, one or more accounts hosting the chat will pose questions through their tweets, and attendees of the chat will answer the questions through tweets that include a hashtag specific to the chat (like #HIVAgingChat).
Where can you find information on upcoming Twitter chats specifically on health topics? Here are three ways to locate Twitter chats related to health and wellness topics, which healthcare professionals on Twitter may want to attend:
Follow NLM Twitter Handles – If you follow NLM_OSP (the Twitter account for the National Library of Medicine Outreach and Special Populations Branch), then you'll often see announcements on upcoming Twitter chats related to health awareness and outreach topics.  There are currently 18 Twitter accounts maintained by National Library of Medicine, and many of the accounts promote and participate in health-related Twitter chats on a regular basis.
Check FYI Weekly Health Resources Newsletter – The Office of Minority Health publishes a weekly email bulletin called FYI: Weekly Health Resources, which lists information on grants, fellowships/scholarships, program resources, and more (including upcoming Twitter chats) related to minority health.
Check the Twitter Chat Schedule on Symplur – The website Symplur tracks popular healthcare-related hashtags and also includes a weekly schedule of healthcare tweet chats, including a list of upcoming one-time and irregularly scheduled tweet chats.
For similar announcements and opportunities from the Middle Atlantic Region, follow us on Twitter or like our Facebook page.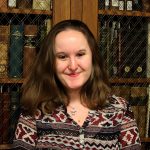 ABOUT Hannah Sinemus
Hannah Sinemus is the Web Experience Coordinator for the Middle Atlantic Region (MAR). Although she updates the MAR web pages, blog, newsletter and social media, Hannah is not the sole author of this content. If you have questions about a MARquee or MAReport posting, please contact the Middle Atlantic Region directly at nnlmmar@pitt.edu.
Email author View all posts by Hannah Sinemus