Updated "ToxTutor" Toxicology Tutorial
Posted by Hannah Sinemus on November 3rd, 2016 Posted in: Disaster / Emergency Preparedness, Education, Health Professionals, News from NLM/NIH, Public Health

---
From the Outreach and Special Populations Branch:
The National Library of Medicine (NLM) has updated its online toxicology tutorial, ToxTutor. ToxTutor is a self-paced tutorial covering key principles of toxicology.
For almost 20 years, students and others have used ToxTutor to explore the fundamental principles of toxicology. Written in plain language and including helpful illustrations, the tutorial provides users of toxicology resources, including the NLM chemical and toxicological databases, with a basic understanding of the subject.
ToxTutor introduces toxicology by covering dose and dose response, toxic effects, interactions, toxicity testing methods, risk assessment, and exposure standards and guidelines. Additional topics will be included in future updates. A certificate of completion option is expected to be released next year.
ToxTutor is produced by the Toxicology and Environmental Health Information Program (TEHIP) of the National Library of Medicine.
Younger students (ages 7-11) can also get a basic introduction to toxic household chemicals through the interactive game ToxMystery!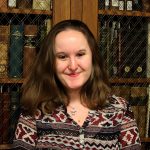 ABOUT Hannah Sinemus
Hannah Sinemus is the Web Experience Coordinator for the Middle Atlantic Region (MAR). Although she updates the MAR web pages, blog, newsletter and social media, Hannah is not the sole author of this content. If you have questions about a MARquee or MAReport posting, please contact the Middle Atlantic Region directly at nnlmmar@pitt.edu.
Email author View all posts by Hannah Sinemus