Systematic reviews & Academic Librarians
Posted by Hannah Sinemus on November 22nd, 2016 Posted in: The MAReport
Tags: 2016 Issue 4
---
Academic Outreach
Elaina Vitale, Academic Coordinator
Academic and medical librarians are increasingly involved in systematic reviews at their institutions. Rooted in evidence-based medicine, systematic reviews are thorough, rigorous literature reviews in which research bias is addressed and removed (and after all, who is better at rigorous research than librarians!). Librarians have made huge inroads into representation on systematic review teams and as a result of this, it is now becoming commonplace for health science libraries to publish systematic review resource guides, establish their own systematic review teams, and produce grounded policies and procedures for participating.
Much has changed since Martha R. Harris's important 2005 paper "The librarian's roles in the systematic review process: a case study," and librarians are now named as authors on many published systematic reviews, but this does not diminish the work and effort that go into participation. Though librarians are talented and strategic researchers, the breadth and exactitude of systematic review work can still be surprising!
Librarians in the Middle Atlantic Region are fortunate to have extensive resources to help them as they undertake the enormous task of participating in systematic reviews. Here are a few ways to get informed:
NN/LM MAR has recently funded the Central New York Resource Council to host two systematic review workshops for librarians and information professionals to be held in Syracuse and New York City in April, 2017. The workshops will provide attendees with foundational knowledge about systematic reviews and additionally facilitate the opportunity to engage with their fellow participants in high-level discussions about involvement in such projects. Course participants will attend the in-person workshops and supplement them before the course begins with asynchronous online coursework. Participants are eligible for 20 MLA CEs for attending. MAR is excited to partner with CLRC in bringing this opportunity to information professionals across New York (and the rest of the Middle Atlantic Region). Applicants will have the opportunity to apply for a travel stipend to attend. Dates are not finalized yet but for application and course information, look to CLRC's website soon for details.
The Health Sciences Library System at Pitt hosts a popular 2.5-day systematic review workshop in Pittsburgh a few times a year. By attending this in-person workshop, participants can expect to get hands on experience with literature searches and systematic review project organization, while earning 20 MLA CEs. The next workshop will be in April 2017, and interested parties can email Charlie Wessel at cbw@pitt.edu to be added to the waiting list. It's an excellent, thorough way to get familiar with systematic review services by learning from expert searchers and librarians. And, you can apply for a MAR professional development award to support your costs!
PubMed also has interested parties covered – from the PubMed homepage, users can click "Clinical Queries" to be directed to a specific systematic review searches (in addition to clinical studies and medical genetics). A sophisticated search strategy has been created to specifically aid users in retrieving citations identified as systematic reviews, and it's extremely helpful. For a shortcut, simply enter "systematic [sb]" to apply the same filters to any standard ongoing search to retrieve the same results.
While there's much to learn about participating in systematic reviews, these resources will prepare librarians for the work ahead, while also giving librarians a new network for supporting their systematic review work.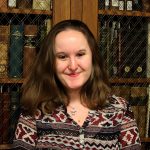 ABOUT Hannah Sinemus
Hannah Sinemus is the Web Experience Coordinator for the Middle Atlantic Region (MAR). Although she updates the MAR web pages, blog, newsletter and social media, Hannah is not the sole author of this content. If you have questions about a MARquee or MAReport posting, please contact the Middle Atlantic Region directly at nnlmmar@pitt.edu.
Email author View all posts by Hannah Sinemus