Training from the National Library of Medicine
Posted by Hannah Sinemus on November 22nd, 2016 Posted in: The MAReport
Tags: 2016 Issue 4
---
Out and About
Kate Flewelling, Health Professions Coordinator
I have often mentioned to colleagues and others that I owe my career to the National Library of Medicine (NLM). Not only do I work for the National Network of Libraries of Medicine in a position fully funded by NLM, but I began my career as an Associate Fellow at NLM and continue to benefit from training provided by or funded by NLM.
The Associate Fellowship Program is a one-year postgraduate training program at the National Library of Medicine for recent library science graduates. I participated in the program from 2007-2009, which included an optional second year at a host institution. The fellowship combines an intensive introduction to NLM programs with individual and group project work. As an "Associate," I met people from all over the library, from the reference desk to teams responsible for products such as MedlinePlus to researchers to senior leadership. I conducted an information needs assessment for the Refugee Health Information Network (now HealthReach). My second project required speaking to many sections in the library to develop recommendations for collecting Association of Research Libraries Statistics.
For the second year, I worked at the Inova Fairfax Hospital, a large teaching hospital in Northern Virginia. The second year allowed me to get hands-on reference experience at a busy clinical library, while conducting projects, including outreach to patient support groups, redesigning the patient library at an HIV/AIDS clinic, and participating in multidisciplinary geriatrics rounds.
The Associate Fellowship Program is now accepting applications for the 2017-2018 program year. On December 6, 2016, from 4-5pm ET, there will be an informational webinar on the program.
Hear from Kathel Dunn, Coordinator of the NLM Associate Fellowship Program; current Associates Kendra Godwin, Megan Kellner, Tyler Moses, and Candace Norton; second year associate Loan Nguyen; and alumni associate Erin Foster, now a Data Services Librarian at Indiana University School of Medicine. They'll talk about the interview process, learning about NLM, mentoring opportunities, conference attendance, project work, and more!
National Library of Medicine Associate Fellowship Program webinar
Tuesday, December 6, 2016
4:00 pm | Eastern Standard Time (New York, GMT-05:00) | 1 hr 30 mins
Meeting number (access code): 624 303 320
Meeting password: nlm8600
Join the webinar
This fall, I was the beneficiary of another National Library of Medicine training program. The NLM Georgia Biomedical Informatics Course is a twice yearly, week-long survey course of biomedical informatics topics. My classmates included other librarians, clinicians, researchers, pharmaceutical industry professionals and a dietician. We gained an introduction to topics such as Public Health Informatics, Telehealth, Clinical Research Informatics, Funding Trends for Biomedical Informatics Research, and NLM Resources. The presentations by Dr. Donald Lindberg, Director Emeritus of NLM, and Dr. Patti Brennan, current NLM Director, were both highlights.
NN/LM MAR hosted a webinar in October about the course. Speakers included Dr. Brennan and Kathy Davies, the course project manager from Augusta University, and recent attendees Fred LaPolla and Yingting Zhang. The recording is on YouTube. Applications for the 2017 courses are due on December 5, 2016 at 8:00am EST.
In addition to the two programs described here and regular instruction on NLM resources, NLM provides funding for academic and research informatics training and a leadership fellowship for mid-career librarians. More information on training and outreach programs here.
Have you benefited from National Library of Medicine services, resources or training? Make your voice heard by submitting comments for NLM's strategic planning process. Feedback due January 9, 2017.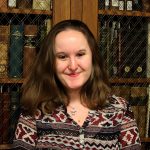 ABOUT Hannah Sinemus
Hannah Sinemus is the Web Experience Coordinator for the Middle Atlantic Region (MAR). Although she updates the MAR web pages, blog, newsletter and social media, Hannah is not the sole author of this content. If you have questions about a MARquee or MAReport posting, please contact the Middle Atlantic Region directly at nnlmmar@pitt.edu.
Email author View all posts by Hannah Sinemus