Insider's Guide to Accessing NLM Data: EDirect for PubMed
Posted by Hannah Sinemus on February 10th, 2017 Posted in: Education, News from NLM/NIH, Technology

---
Beginning February 21, 2017, the National Library of Medicine (NLM) will present the three-part webinar series, Insider's Guide to Accessing NLM Data: EDirect for PubMed.
This series of workshops will introduce new users to the basics of using EDirect to access exactly the PubMed data you need, in the format you need. Over the course of three 90-minute sessions, students will learn how to use EDirect commands in a Unix environment to access PubMed, design custom output formats, create basic data pipelines to get data quickly and efficiently, and develop simple strategies for solving real-world PubMed data-gathering challenges. No prior Unix knowledge is required; novice users are welcome!
This series of classes involves hands-on demonstrations and exercises, and we encourage students to follow along. Before registering for these classes, we strongly recommend that you:
Watch the first Insider's Guide class "Welcome to E-utilities for PubMed", or be familiar with the basic concepts of APIs and E-utilities.
Be familiar with structured XML data (basic syntax, elements, attributes, etc.)
Have access to a Unix command-line environment on your computer (for more information, see the Installing EDirect page).
Install the EDirect software (for more information, see the Installing EDirect page).
Due to the nature of this class, registration will be limited to 50 students per offering.
Registration is currently open for the February/March 2017 series:
Part 1: Getting PubMed Data: Tuesday, February 21, 1-2:30 PM ET
Part 2: Extracting Data from XML: Tuesday, February 28, 1-2:30 PM ET
Part 3: Building Practical Solutions: Tuesday, March 7, 1-2:30 PM ET
Students are expected to attend Part 1, Part 2, and Part 3 in a single series.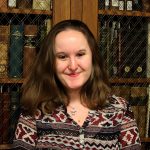 ABOUT Hannah Sinemus
Hannah Sinemus is the Web Experience Coordinator for the Middle Atlantic Region (MAR). Although she updates the MAR web pages, blog, newsletter and social media, Hannah is not the sole author of this content. If you have questions about a MARquee or MAReport posting, please contact the Middle Atlantic Region directly at nnlmmar@pitt.edu.
Email author View all posts by Hannah Sinemus