Discover NNLM Resource Guides
Posted by Hannah Sinemus on February 16th, 2017 Posted in: Consumer Health, Disaster / Emergency Preparedness, Education, Evaluation, Health Professionals, K-12, Outreach, Public Health

---
The mission of the National Network of Libraries of Medicine (NNLM) is to advance the progress of medicine and improve the public health by providing US health professionals with equal access to biomedical information, and improving the public's access to information to enable them to make informed decisions about their health. In line with this, coordinators with NNLM promote programs and resources created by the National Library of Medicine (NLM), National Institutes of Health (NIH) and other government agencies.
NNLM has developed many programs to promote the  wealth of biomedical and health information tools available through these agencies, but as a consumer, health professional, librarian, or public health worker, you may be wondering how you can find even more resources that are tailored to your specific needs. Fortunately, our coordinators have met this challenge in the creation of NNLM Resource Guides.
Guides serve as comprehensive online collections of resources and tools that are relevant to specific audiences or topics. Across the Network we have over 40 Guides on a wide range of topics from general consumer health to emergency preparedness, to evaluating health information on the internet.
Here are a few Guides created and maintained by coordinators in the Middle Atlantic Region (MAR):
Looking for more? Contact NNLM MAR for consultations and to learn about upcoming opportunities for training, or check out other Regions to find the rest of our online Resource Guides.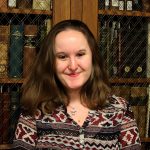 ABOUT Hannah Sinemus
Hannah Sinemus is the Web Experience Coordinator for the Middle Atlantic Region (MAR). Although she updates the MAR web pages, blog, newsletter and social media, Hannah is not the sole author of this content. If you have questions about a MARquee or MAReport posting, please contact the Middle Atlantic Region directly at nnlmmar@pitt.edu.
Email author View all posts by Hannah Sinemus