Make Life a Little Easier with an NNLM Account
Posted by Hannah Sinemus on February 20th, 2017 Posted in: The MAReport
Tags: 2017 Issue 1
---
Behind the Scenes
Hannah Sinemus, Technology Liaison
Our new and improved website has been active for a little over three months now, and one of the most frequent questions we receive is, why should I create an NNLM account? The answer is simple: if you enjoy all of the services that NNLM offers, an account will serve to benefit you. Of course, every organization that asks you to create an account would say the same, so for the skeptics in our audience, let me explain.
Before the launch of our new website, signing up for a class required you to fill out a registration form. Filling out one form only takes a few minutes, so you may be thinking, that's not so bad. For our "frequent flyers" however, the time it takes to fill out multiple forms can add up quickly, and eventually it becomes a detriment. During the development stages of our redesign, we considered why the user should have to provide the same information on multiple forms if a more efficient option exists. And so, the idea of NNLM accounts came to fruition.
In our current system, rather than filling out a registration form every time you want to take one of our classes, you would fill out the User Account form. This form asks for the same information, with a few additional questions to help our staff learn more about you in a professional capacity. It also serves as a vetting process, to protect our users' privacy and prevent malicious entities from gaining deeper access to our website.

Once your account has been approved, never again will you have to fill out a form to register. You gain the ability to sign up for any class with the click of one button (seriously, just one!). In fact, you can register for 10 classes in the same amount of time that it would have taken to register for one class in the old system. The process has become much less time-consuming, for staff and for our users.
In addition to one-click class registrations, NNLM Liaisons gain a second feature with their user account: they can edit and update their organization's record in our Members directory.
For the unfamiliar, Membership is what allows organizations to apply for funding, order print materials, and request in-person trainings or project collaboration from NNLM. Our directory houses information about all of our Members, including type of organization, links to their websites, and contact information for their designated Liaisons. The directory isn't just a listing; it is a promotional tool that we use to highlight organizations across the country that provide health information services. With an NNLM user account, the Liaison for each organization has the ability to keep that information current, which can go a long way toward making connections with other organizations, and the public. It also greatly improves our efficiency behind the scenes, especially when it comes to issuing new Membership certificates (coming soon!) and helping people find an organization in their area that can provide the services they require.
In short, an NNLM account makes life a little easier for anyone who wants to take our classes, and for our contacts in the region to promote themselves throughout our network. If either of these would be beneficial to you, why not take advantage of this free opportunity?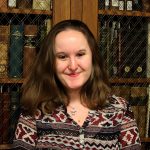 ABOUT Hannah Sinemus
Hannah Sinemus is the Web Experience Coordinator for the Middle Atlantic Region (MAR). Although she updates the MAR web pages, blog, newsletter and social media, Hannah is not the sole author of this content. If you have questions about a MARquee or MAReport posting, please contact the Middle Atlantic Region directly at nnlmmar@pitt.edu.
Email author View all posts by Hannah Sinemus