The Pieces of Systematic Review with Margaret Foster
Posted by Hannah Sinemus on February 20th, 2017 Posted in: Education

---
Hosted by the National Network of Libraries of Medicine, South Central Region (NNLM SCR), please consider the following upcoming training series!
The Pieces of Systematic Review with Margaret Foster
Guest Speaker: Margaret J. Foster, MLIS, MPH
Date: 1st Thursday of every month from February – July 2017
Next Session: March 2nd
Time: 10:00am – 11:00am CT / 9:00am – 10:00am MT
Social Media Hashtag: #piecesQA
Systematic reviews are well-documented as contributing to evidence-based healthcare by, in part, revealing gaps in the literature or illustrating the effectiveness of health interventions. They are common practice, but they can often be fraught with issues in how they're conducted. Pieces is a monthly, interactive web conference to address some of these issues for a wide range of audiences, whether it's health science librarians or their constituents.
Series Dates: Each webinar will be an hour long at 10am CT on the first Thursday of every month beginning in February 2017 and ending in July 2017. Please mark the following dates on your calendar:
February 2, 2017 – How do you determine if a research question is right for a systematic review? Note: session has passed. Watch the recording on YouTube.
March 2, 2017 – What searches beyond the typical databases should be done?
April 6, 2017 – What happens after the search?
May 4, 2017 – What free software is useful for conducting review?
June 1, 2017 – How can a librarian support other types of reviews (scoping, integrative, rapid)?
July 6, 2017 – What are the new developments in review methods?
Social Media: These sessions will be interactive, with various prompts presented during the presentation as well as on social media. Use the hashtag #piecesQA for discussion!
Speaker Bio: Margaret Foster is an Associate Professor at Texas A&M University and serves as the Systematic Reviews Coordinator at the Medical Sciences Library with a joint position at the School of Public Health and the College of Medicine of the Texas A&M University Health Sciences Center.  Her work with systematic reviews began more than a decade ago while completing her Masters of Public Health.  In her current position, she provides consultations for researchers in medicine, public health, veterinary medicine, education, and other disciplines and has published 25 articles applying or describing systematic review methods and evidence based practices since 2009. In addition, she is the founder and convener of the Medical Library Association Systematic Review Special Interest Group and developed a popular continuing education course about systematic reviews which has trained over 550 librarians.
To Join the Meeting:
Go to WebEx.
Enter the session number: 628 313 634 and password: pieces
Please provide your name and email address.
You may have to download and install a web add-on or run a temporary application depending on the browser you use.
Select your audio connection preference:
*Call in – Call: 1-877-668-4493 (US/Canada Toll-free)
Enter access code: 628 313 634 #
Enter the participant code on your screen and press #
*Call using computer – Adjust settings and test the connection
If you are using a mobile device, your access code is: pieces
For live captioning, please use http://livewrite-ncc.appspot.com/attend?event=citwebex
For any technical issues, please call: 817-735-2223.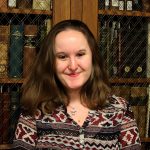 ABOUT Hannah Sinemus
Hannah Sinemus is the Web Experience Coordinator for the Middle Atlantic Region (MAR). Although she updates the MAR web pages, blog, newsletter and social media, Hannah is not the sole author of this content. If you have questions about a MARquee or MAReport posting, please contact the Middle Atlantic Region directly at nnlmmar@pitt.edu.
Email author View all posts by Hannah Sinemus