Librarians and the Final Rule
Posted by Hannah Sinemus on February 21st, 2017 Posted in: The MAReport
Tags: 2017 Issue 1
---
Academic Outreach
Elaina Vitale, Academic Coordinator
Clinical trials have numerous public and ethical benefits. Their results give researchers the ability to evaluate the efficacy of medical interventions within a trial population or to research the risk factors of certain conditions, and clinical trials allow for voluntary public participation in relevant studies. No matter the results of a trial, trials create worthwhile data that the public can benefit from accessing.
This kind of results data and study recruitment information has been publicly available in a limited form on ClinicalTrials.gov since 2000. Researchers were not required to submit their results but some did, creating a relatively useful database of important data on interventions, study outcomes and possible adverse effects. Researchers and the volunteers could search by study, condition, or even location. Interested participants could search, for instance, "West Virginia" and "lung cancer" to see applicable active, withdrawn, completed, or currently recruiting studies and their results, if any.
Of course, these results and their corresponding data are only as good as the voluntary results registered. As compliance has historically remained somewhat low, what about the trials results that haven't been registered in ClinicalTrials.gov?
In 2016, NIH and the US Department of Health and Human Services updated their registry requirements in hopes of encouraging greater compliance with results reporting and greater study transparency.  From the resulting press release announcing "final rule": "The new rule expands the legal requirements for submitting registration and results information for clinical trials involving U.S. Food and Drug Administration-regulated drug, biological and device products. At the same time, the National Institutes of Health has issued a complementary policy for registering and submitting summary results information to ClinicalTrials.gov for all NIH-funded trials, including those not subject to the final rule." This "final rule" and its complementary policy are exciting news for researchers and the public, and officially went into effect on January 18, 2017.
So what does final rule mean for librarians, and how can librarians get involved within their institutions to make sure their faculty and researchers are compliant with the new registration criteria? Learning how to navigate ClinicalTrials.gov is a good place to start. Plan to attend NNLM's introductory 1 hour webinar on April 12 (link removed). ClinicalTrials.gov has remained the same despite final rule, and attendees can expect to learn best search methods for Clinicaltrials.gov, how to interpret results, and begin the process of advocating to researchers about registering their study results.
MAR is also excited to announce that Rebecca Williams, the Assistant Director of ClinicalTrials.gov, will be presenting a webinar on May 23 on the specifics of final rule and how librarians can expect final rule to affect their institutions. Williams will also answer attendee questions and demo the new beta version of ClinicalTrials.gov. Attendees are eligible for 1 MLA CE for either class.
For more information on the specifics of final rule reporting, refer to Trial Reporting in ClinicalTrials.gov – the Final Rule. (Zarin, Deborah A., Tony Tse, Rebecca J. Williams, and Sarah Carr. "Trial Reporting in ClinicalTrials.gov –The Final Rule." New England Journal of Medicine 375.20 (2016): 1998-2004.)
For the official rule information and public discussion, refer to the Federal Register—Clinical Trials Registration and Results Information Submission, 81 FR 64981.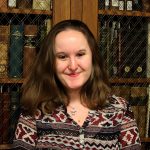 ABOUT Hannah Sinemus
Hannah Sinemus is the Web Experience Coordinator for the Middle Atlantic Region (MAR). Although she updates the MAR web pages, blog, newsletter and social media, Hannah is not the sole author of this content. If you have questions about a MARquee or MAReport posting, please contact the Middle Atlantic Region directly at nnlmmar@pitt.edu.
Email author View all posts by Hannah Sinemus