Resources for 4H
Posted by Hannah Sinemus on February 21st, 2017 Posted in: The MAReport
Tags: 2017 Issue 1
---
Out and About
Kate Flewelling, Health Professions Coordinator
The National Library of Medicine (NLM) may not be an obvious choice for 4H staff and volunteers to look for activities and resources. However, many NLM resources are directly relevant to 4H's Healthy Living and STEM and Agriculture programs for youth.
MedlinePlus has 1000 health topics in English and Spanish on health and wellness topics. Multiple health topic pages have tips for keeping active, healthy eating, lowering stress and promoting good hygiene, as well as more serious topics such as violence. MedlinePlus is also a great place to start to learn about community and personal emergency preparedness. 4H participants could pick a topic, look at the page and linked resources, and present their findings to the group.
The Environmental Health Student Portal, geared towards middle grades, has numerous activities, games and experiments that can be integrated into STEM programming. It is a great starting point to learn about indoor and outdoor air pollution, commonly found chemicals, the human and environmental effects of climate change, and water pollution. Each topic has videos and other interactive elements, as well as lesson plans and activities.
Another interactive source of environmental health education is the newly redesigned Tox Town. Tox Town allows visitors to explore different scenes, including a farm, to find environmental and occupational health concerns.
Tox Town has a six-unit after-school curriculum entitled Discovering the Connection: Your Environment, Your Health that utilizes the scenes in Tox Town, as well as other resources appropriate for middle schoolers.
Career exploration is an important component of 4H programming, and the National Library of Medicine has great resources for that, as well.
Examples include:
Looking for additional resources? Check out our K-12 Resource Guide
Are you interested in learning more about resources for 4H or other youth groups? Contact nnlmmar@pitt.edu to set up an individual or group webinar.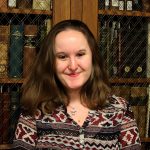 ABOUT Hannah Sinemus
Hannah Sinemus is the Web Experience Coordinator for the Middle Atlantic Region (MAR). Although she updates the MAR web pages, blog, newsletter and social media, Hannah is not the sole author of this content. If you have questions about a MARquee or MAReport posting, please contact the Middle Atlantic Region directly at nnlmmar@pitt.edu.
Email author View all posts by Hannah Sinemus