The Future of Libraries is Now – Are You Ready to Transform Your Community?
Posted by Hannah Sinemus on February 21st, 2017 Posted in: The MAReport
Tags: 2017 Issue 1
---
Consumer Connections
Lydia Collins, Consumer Health Coordinator
This year I had the opportunity to attend the American Library Association (ALA) Midwinter Conference in Atlanta, Georgia. My days were full of committee meetings, conference sessions and networking with members. ALA Midwinter also consisted of a Symposium on the Future of Libraries. Now, we all know that libraries of all types are more than just the buildings and books they house. Libraries are places of community and engagement. There are numerous opportunities for libraries to provide the communities they serve with more than access to resources, but also serve as places for safe dialogue, individual learning, and social interaction. This is all done through the services they provide and programs that they offer.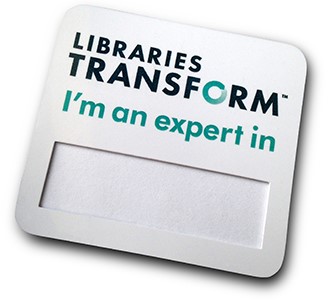 The American Library Association recognizes the strength of libraries and is working to increase public awareness of their value through the creation of the Libraries Transform campaign. Everyone knows about the Libraries Transform campaign, right? No…well, the Libraries Transform campaign focuses on creating a single voice for libraries about showcasing their value and having others recognize the contributions of libraries in helping to improve the lives of the people they serve. I had an opportunity to meet with Jeff Julian, Director of the Public Awareness Office for the ALA, which oversees the Libraries Transform public awareness and advocacy campaign, media relations, and crisis communications. If I've piqued your interest, I invite you to register for the MAR sponsored webinar "Using ALA's Libraries Transform Campaign for Your Library" on March 14, 2017 at 2pm EST.
When I met with Mr. Julian I shared with him how I've adopted the Libraries Transform campaign materials and integrated them into the National Network of Libraries of Medicine (NNLM) classes that I teach. The way I've used the materials adopts the phrase 'Libraries Transform Communities through Health Outreach'. At this point, I'd like to state that health outreach is a broad term, it doesn't mean that you have to run a day long program, bring in a speaker or even host a health fair. There are so many things that can be done to educate library users on the many reliable health information resources available from the National Library of Medicine (NLM). Healthy communities are thriving communities and as a people- and service- oriented professions, it makes sense that libraries would be places that people can go to learn about materials and services available so that they can make educated health decisions. The future of libraries includes meeting the diverse needs of the communities they serve, which includes access to quality health information and teaching communities how to determine what 'quality' information is.

That being said, what can you do right now to help increase awareness of NLM's health information resources? Well, you can begin by using the National Health Observances (NHO) materials that are available to you, courtesy of NNLM MAR. Visit the Health Outreach and Programming Resource Guide and download the PowerPoint that provides you with ready-made slides promoting a different NHO each month. If your library uses traditional bulletin boards, then you can print the colorful and informative NHO slide of your choice and post it for your community members to see. Each slide gives a brief introduction to the NHO that is being observed and also a link to the MedlinePlus health topic page that they can refer to for additional information. You will also find ideas on extra activities and resources that you can use to increase awareness of the particular wellness issue promoted for each month.
There is so much that can be done through libraries of all types to improve awareness of, and access to, health information you can trust. The good news is that NNLM is here to help libraries identify resources that are relevant to the specific populations they serve. You can also contact a MAR Coordinator if you have an idea for health outreach and need someone to brainstorm with. For those of you who work in public library settings, I serve as your liaison and am more than happy to set up a time to talk and even visit your library during my travels, when possible. If you work in a hospital library my colleague Michelle Burda will assist and for those in academic libraries, Elaina Vitale is at your service.
ALA Midwinter was a wonderful experience as library professionals were enthusiastic and engaged. I enjoyed exchanging stories with State Librarians as I attended the State Library Development meeting through the ALA, Association of Specialized and Cooperative Library Agencies (ASCLA). I was able to sit in on the Educators of School Librarians Section Meeting and ended up giving an impromptu presentation on NLM's K-12 presentations. I engaged in conversations with dedicated library clerks, directors, and trustees.  I even had the opportunity to have a conversation with Ms. Carla Hayden, the 14th Librarian of Congress. What an experience! I returned to the MAR offices inspired and with a new sense of purpose. I believe in the power of libraries to transform their communities. Stay tuned to NNLM MAR as there will be many opportunities this year to learn more about ALA's Libraries Transform campaign, health outreach and training to help you think through the future of your library.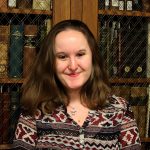 ABOUT Hannah Sinemus
Hannah Sinemus is the Web Experience Coordinator for the Middle Atlantic Region (MAR). Although she updates the MAR web pages, blog, newsletter and social media, Hannah is not the sole author of this content. If you have questions about a MARquee or MAReport posting, please contact the Middle Atlantic Region directly at nnlmmar@pitt.edu.
Email author View all posts by Hannah Sinemus