Celebrating MAR Partners!
Posted by Hannah Sinemus on February 28th, 2017 Posted in: The MAReport
Tags: 2017 Issue 1
---
MAR Highlights
Renae Barger, Executive Director
On January 20, I had the privilege of attending the 98th annual meeting for the New Jersey Hospital Association (NJHA). During the meeting, NJHA and its Health Research and Educational Trust of New Jersey (HRET) recognized organizations that identify community needs and implement programs to serve those needs. Two of our regional partners, Robert Wood Johnson University Hospital (RWJUH) and Saint Peters University Hospital (SPUH) received the HRET Community Outreach Award for Enhancing Access and Quality of Care to Reduce Healthcare Disparities for their program titled, "Outside the Box: Partnering with Local Libraries to Increase Community Health Literacy."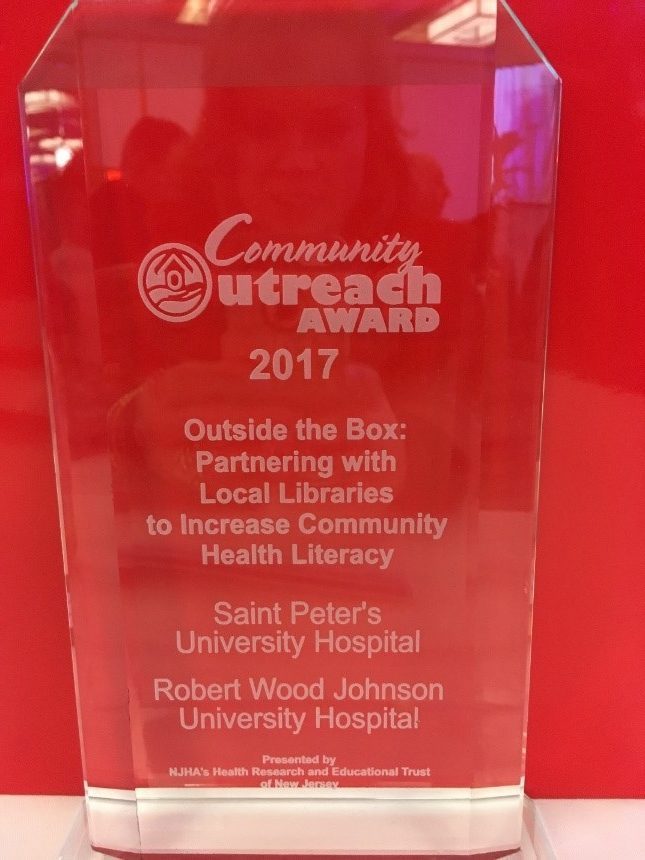 Outside the Box was started in 2015 to provide culturally and linguistically appropriate, evidence-based health information to populations particularly vulnerable to poor health literacy:  the elderly, the poor and new immigrants.  The idea to enlist public libraries was modeled after the "Just for the Health of It" program run through the East Brunswick Public Library.  Just for the Health of It utilizes a team of consumer health librarians who are certified through the Medical Library Association's Consumer Health Information Specialization (CHIS).  Library users are empowered through health information research, health and education events, and a health portal.
Through Outside the Box and NNLM MAR, librarians at 14 Middlesex County, New Jersey libraries were offered classes to apply toward CHIS certification.  During this training, librarians were instructed on how to identify and select information that is uniquely tailored to a patron's literacy level and native language.  The reach of the program is estimated by utilizing a baseline from East Brunswick Public Library to potentially touch more than 50,000 community members in 2017.  NNLM MAR is looking forward to an ongoing partnership to continue the success of this program and ensure CHIS certification for more public librarians, not only across New Jersey, but throughout our four-state region.  If you are interested in learning more, contact us at nnlmmar@pitt.edu.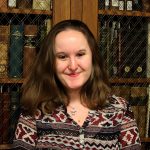 ABOUT Hannah Sinemus
Hannah Sinemus is the Web Experience Coordinator for the Middle Atlantic Region (MAR). Although she updates the MAR web pages, blog, newsletter and social media, Hannah is not the sole author of this content. If you have questions about a MARquee or MAReport posting, please contact the Middle Atlantic Region directly at nnlmmar@pitt.edu.
Email author View all posts by Hannah Sinemus