How Does it All Fit Together?
Posted by Hannah Sinemus on February 28th, 2017 Posted in: The MAReport
Tags: 2017 Issue 1
---
Director's Musings
Barbara Epstein, Director
It's an understatement to say that the United States government is an extremely large and enormously complicated operation. Excluding the military, about 2.5 million people are employed by the federal government in hundreds of agencies, departments and commissions. So where does the National Network of Libraries of Medicine (NNLM) sit in this bureaucracy and how is it organized?
The NNLM is a program of the National Library of Medicine, which is one of 27 separate institutes and centers that comprise the National Institutes of Health, which in turn is an agency of the U.S. Department of Health and Human Services.  As the world's largest medical library, NLM received an appropriation of about $395 million in FY 2017.
The National Network functions as NLM's "field force" for improving access to high quality health information in communities nationwide, with an emphasis on populations with health disparities.  The eight NNLM regions include about 6,400 members, of which about 1,100 (17%) are located in our Middle Atlantic Region.   Each NNLM region is housed in an academic health center library, and is organized roughly the same:  the library director serves as the region's director, with an associate or executive director overseeing the daily activities and long range planning, and several librarian coordinators responsible for training and outreach to target populations.  Each region receives about $1.18 million annually, which is divided between supporting staff and administrative activities, providing sub-awards to member institutions for outreach projects and professional development, and institutional overhead.  Most of the regions, including ours, have various advisory committees composed of network members with expertise or interests in specific areas.
The network also includes five national offices: Training, Evaluation, Web Services, DOCLINE, and Public Health.  The offices, each located in a different region, provide support and leadership for national initiatives.  The National Coordinating Office, located at NLM with Amanda Wilson as its recently-appointed Head, is the link between the Network and NLM with respect to budget, reporting and overall administration.
In the current 5-year grant period (2016-2021), there is an increased focus on joint planning and cooperative activities among the eight regions, with the goal of maximizing resources and avoiding duplication whenever possible.  The directors and associate/executive directors of the regions and offices form a steering committee that meets virtually every month.  Various cross-regional task forces and committees meet regularly to share ideas and focus on specific initiatives.
The NNLM is only a tiny speck in the operations of the total federal government, but together we are a mighty force in promoting access to quality health information to the nation's libraries, institutions, health professionals, researchers, students, health care consumers and the general public!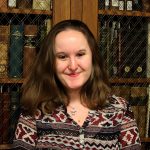 ABOUT Hannah Sinemus
Hannah Sinemus is the Web Experience Coordinator for the Middle Atlantic Region (MAR). Although she updates the MAR web pages, blog, newsletter and social media, Hannah is not the sole author of this content. If you have questions about a MARquee or MAReport posting, please contact the Middle Atlantic Region directly at nnlmmar@pitt.edu.
Email author View all posts by Hannah Sinemus