Patient Safety Awareness Week
Posted by Hannah Sinemus on March 13th, 2017 Posted in: Consumer Health, Education, Evaluation, Health Professionals, Outreach, Public Health

---
It's Patient Safety Awareness week, March 12-18. Whether you are a health care professional or a health care consumer, patient safety is an important topic to consider when it comes to health information. According to the Center for Disease Control (CDC), consumers can help prevent medical errors for themselves and their loved ones by:
Speaking up. Talk to your doctor about any questions or worries. Ask what they're doing to protect you.
Keeping hands clean. Make sure everyone, including friends and family, clean their hands before touching you. If you don't see your healthcare providers clean their hands, ask them to do so.
Preparing for surgery. Let your doctor know about any medical problems you have. Ask your doctor how he/she prevents surgical site infections.
Asking your healthcare provider, "Will there be a new needle, new syringe, and a new vial for this procedure or injection?" Insist that your healthcare providers never reuse a needle or syringe on more than one patient.
Getting Smart about antibiotics. Antibiotics only treat bacterial infections – they don't work for viruses like the ones that cause colds and flu. Ask your healthcare provider if there are steps you can take to feel better without using antibiotics. If you're prescribed an antibiotic, make sure to take the prescribed antibiotic exactly as your healthcare provider tells you and do not skip doses. and don't forget to watch out for deadly diarrhea!
Knowing the signs and symptoms of infection. Some skin infections, such as MRSA, appear as redness, pain, or drainage at an IV catheter site or surgery site and come with a fever. Infections can also lead to sepsis, a complication caused by the body's overwhelming and life-threatening response to an infection.
Getting Vaccinated. Getting yourself, family, friends, and caregivers vaccinated against the flu and other infections prevents spread of disease.
Covering your mouth and nose. When you sneeze or cough, germs can travel 3 feet or more. Use a tissue to avoid spreading germs with your hands.
Looking for more resources?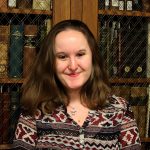 ABOUT Hannah Sinemus
Hannah Sinemus is the Web Experience Coordinator for the Middle Atlantic Region (MAR). Although she updates the MAR web pages, blog, newsletter and social media, Hannah is not the sole author of this content. If you have questions about a MARquee or MAReport posting, please contact the Middle Atlantic Region directly at nnlmmar@pitt.edu.
Email author View all posts by Hannah Sinemus