Resources on Kidney Health
Posted by Hannah Sinemus on March 15th, 2017 Posted in: Consumer Health, Public Health

---
"Did you know? Diabetes is the leading cause of kidney failure. Almost half of people starting dialysis have kidney failure caused by diabetes. Diabetes can damage your kidneys. This damage can happen over many years, without you feeling it. But, even if you have diabetes, you can take steps to help keep your kidneys healthy." –National Institute of Diabetes and Digestive and Kidney Diseases (NIDDK)
The National Library of Medicine (NLM), the National Institutes of Health (NIH) and other government agencies have a wealth of health information resources online to help you educate yourself, your loved ones, your community, and/or your patients on healthy kidney function for National Kidney Month. Why not get started today?
National Kidney Disease Education Program (NKDEP) – A large toolkit from NIDDK with resources for consumers, caregivers and clinicians, including a special section for promoting kidney health and resources in Spanish.
MedlinePlus Health Topics – Kidney Diseases – NLM's premiere resource for consumer health, this MedlinePlus Health Topics page provides resources on many different types of kidney disease, including diagnosis and treatment, links to clinical trials and genetics information, and even resources for children and teenagers. Available in several languages!
Diabetes Prevention and Control – the Center for Disease Control (CDC) offers a large section of resources and tools to learn about diabetes, including data and statistics, programs and initiatives, as well as methods for managing diabetes.
Looking for more resources, or opportunities to get active for National Kidney Month? Contact us today to learn about training and other opportunities for outreach support.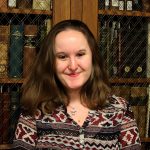 ABOUT Hannah Sinemus
Hannah Sinemus is the Web Experience Coordinator for the Middle Atlantic Region (MAR). Although she updates the MAR web pages, blog, newsletter and social media, Hannah is not the sole author of this content. If you have questions about a MARquee or MAReport posting, please contact the Middle Atlantic Region directly at nnlmmar@pitt.edu.
Email author View all posts by Hannah Sinemus