Poison Prevention Week
Posted by Hannah Sinemus on March 17th, 2017 Posted in: Consumer Health, Disaster / Emergency Preparedness, Education, Health Professionals, Outreach, Public Health

---
National Poison Prevention week is just around the corner, March 19-25. What can you do to help your colleagues, patients, or community members become educated about exposure to poison? Does your organization's emergency plan include steps for poison prevention? Poison Help from the Health Resources & Services Administration (HRSA) has a wealth of programs and materials to share, including an interactive map to find poison centers in your state! Below are a few suggestions to get started on implementing a plan in your community or workplace.
In an emergency:
If you or someone you know may have been poisoned, call the toll-free Poison Help line right away at 1-800-222-1222, which connects you to your local poison center.
If the person is not breathing, call 911.
Do not wait for signs of a poisoning before calling the Poison Help line. When you call, you will speak with a poison expert at your poison center.
Use the HRSA emergency checklist to guide you on what information to tell the poison expert on the phone.
Also remember:
Do not panic. Not all medicines, chemicals, or household products are poisonous. Not all contact with poison results in poisoning.
Follow the advice you receive from your poison center.
Some additional first steps include:
If the person inhaled poison, get to fresh air right away.
If the person has poison on the skin, take off any clothing the poison touched. Rinse skin with running water for 15 to 20 minutes.
If the person has poison in the eyes, rinse eyes with running water for 15 to 20 minutes.
Your poison center can give you other first-aid advice and may save you from a visit to the emergency room.
Before an emergency happens, be prepared:
Follow HRSA tips for keeping the toll-free Poison Help line (1-800-222-1222), in a place where you can find it in an emergency.
 Help prevent poisonings: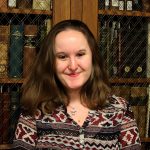 ABOUT Hannah Sinemus
Hannah Sinemus is the Web Experience Coordinator for the Middle Atlantic Region (MAR). Although she updates the MAR web pages, blog, newsletter and social media, Hannah is not the sole author of this content. If you have questions about a MARquee or MAReport posting, please contact the Middle Atlantic Region directly at nnlmmar@pitt.edu.
Email author View all posts by Hannah Sinemus